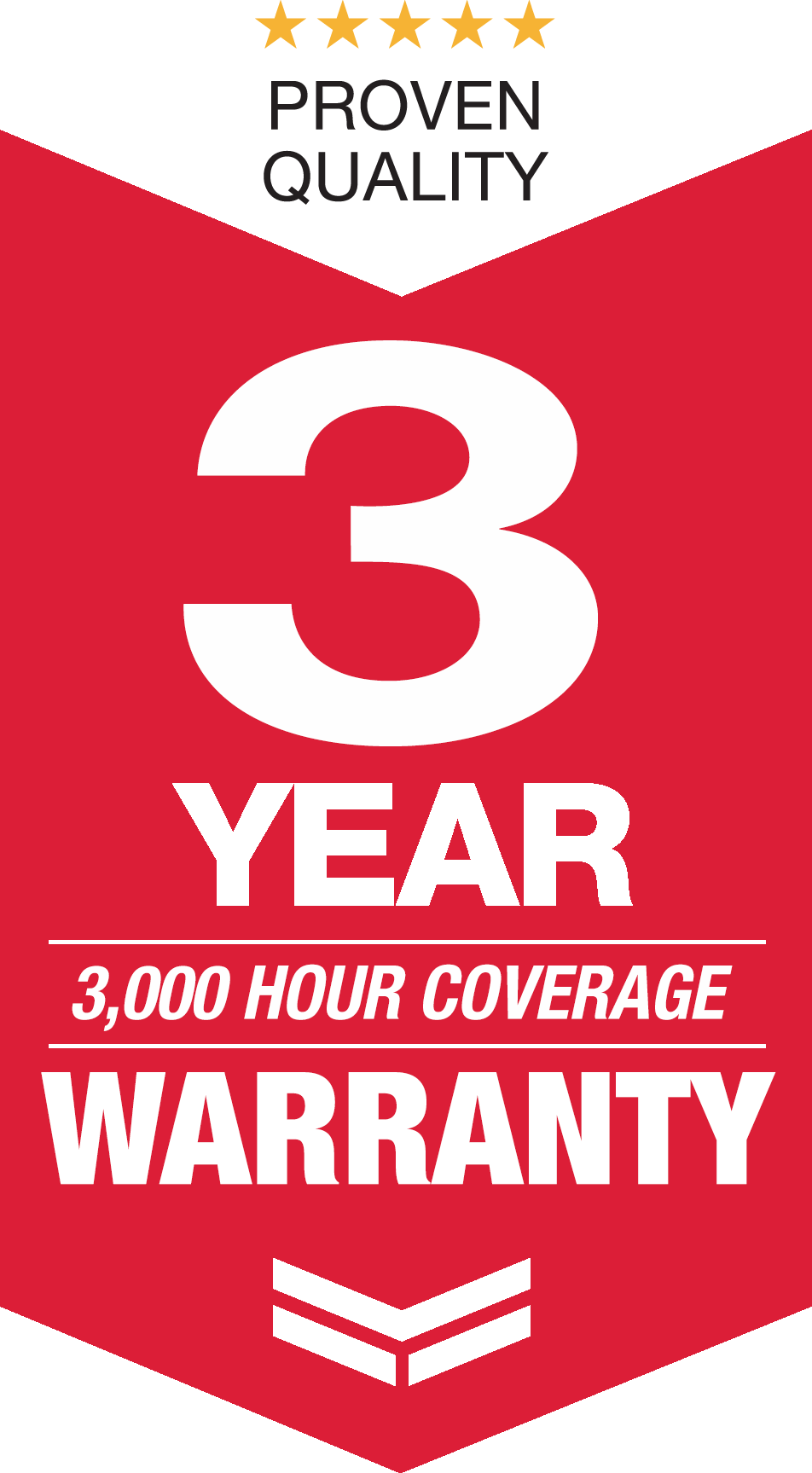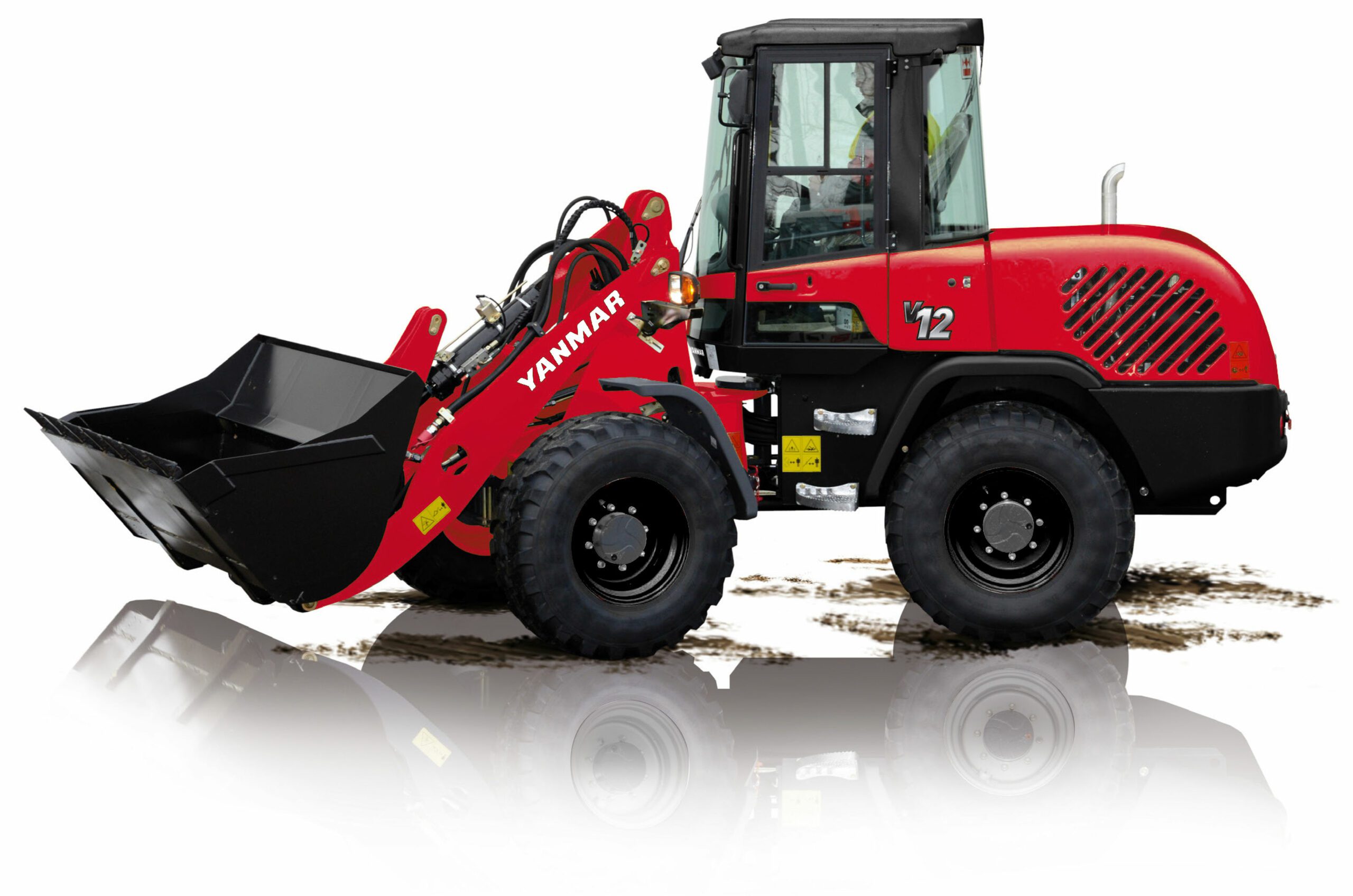 Wheel Loader V12
Unstoppable performance
Weight
15,432 lbs.
7,000 kg
Horsepower
100 HP
74.4 kW
Bucket Capacity
1.57-2.35 yd³
1.2-1.8 m³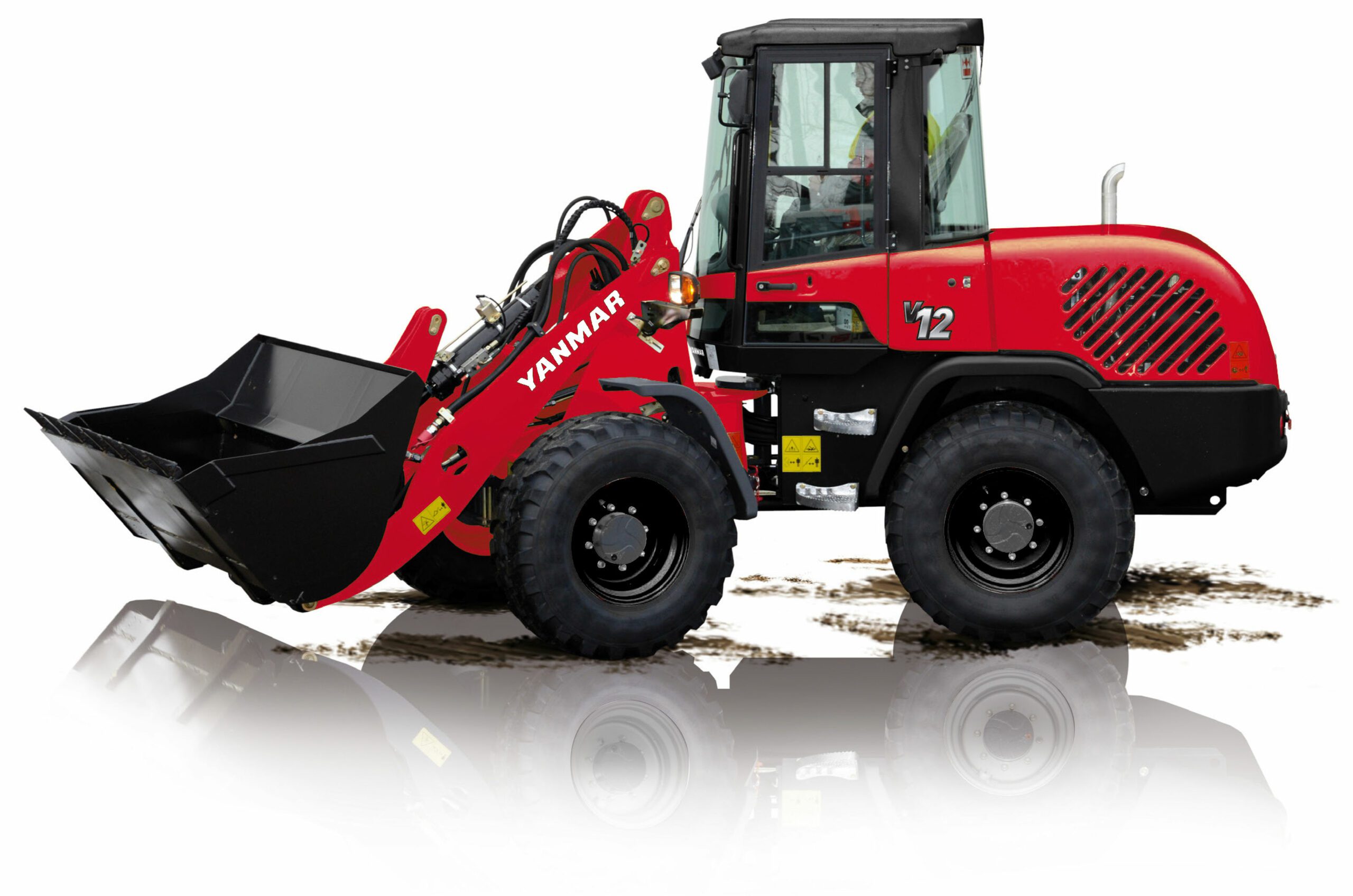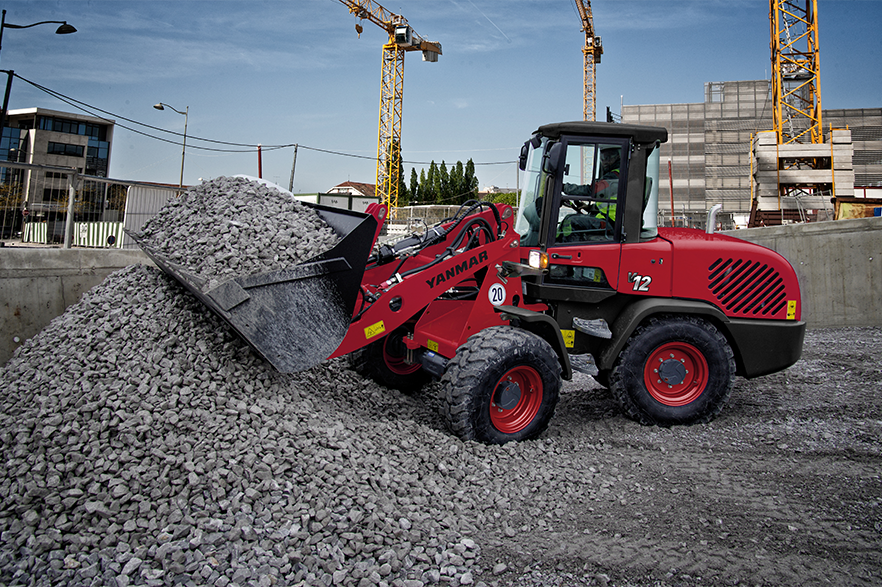 Never a wasted movement
The key to wheel loader efficiency is a smart operator paired with a vehicle that requires minimal space and movement to accomplish the task. With a fully automatic and infinitely variable speed hydrostatic transmission paired with automated controls, the V12 moves exactly where you want, when you want with no wasted effort.
Power that pays

Put the all-out performance of 100-ponies to work and enjoy the Tier 4 Final certified, turbo-charged efficiency that keeps fuel usage in check and puts more money in your wallet.

Intuitive pilot controls

Easy to learn and easy to master, joystick pilot controls give you smooth precision with quick pattern change capabilities to adapt to different operators.

Optimum operators seat

Enjoy all day comfort in the hydraulic suspended seat and never miss a beat with the wide field of views afforded by the wrap-around cab windows found at the front and rear.

Work longer, maintain less

The YANMAR tradition of extended service interval and ease of maintenance ensures years of service and better return on your investment now and in the future.

Stability over uneven ground

Rear axle oscillation delivers a smooth ride over uneven terrain and keeps all four wheels on the ground, so you don't lose traction or excess material from the bucket.

Single-pin articulation

With 40-degrees of articulation in each direction, the single pin design provides greater stability and improved steering precision with less need for adjustments or maintenance.
Specifications
Operating Weight
SAE J 1197

15,432 lbs
7,000 kg
Engine Power
Net power rating at 2,200 rpm (SAE J 1349)

100 hp
74.4 kW
Performance
Bucket Capacity

1.57-2.35 yd3
1.2-1.8 m3

Tipping Load, Straight

11,023 lbs
5,000 kg

Tipping Load, Articulated

9,700 lbs
4,400 kg

Draw bar

(L) 12,364.50 (H) 14,487.80
(L) 12,364.50 (H) 14,487.80
Steering
Total steering angle

80 deg
80 deg
Brakes
Auxiliary brake

Hydrostatic through closed-circuit travel drive
Hydrostatic through closed-circuit travel drive
Tires
Standard

405/70 R 20 SPT 9 Dunlop
405/70 R 20 SPT 9 Dunlop
View Specs & Dimensions Brochure