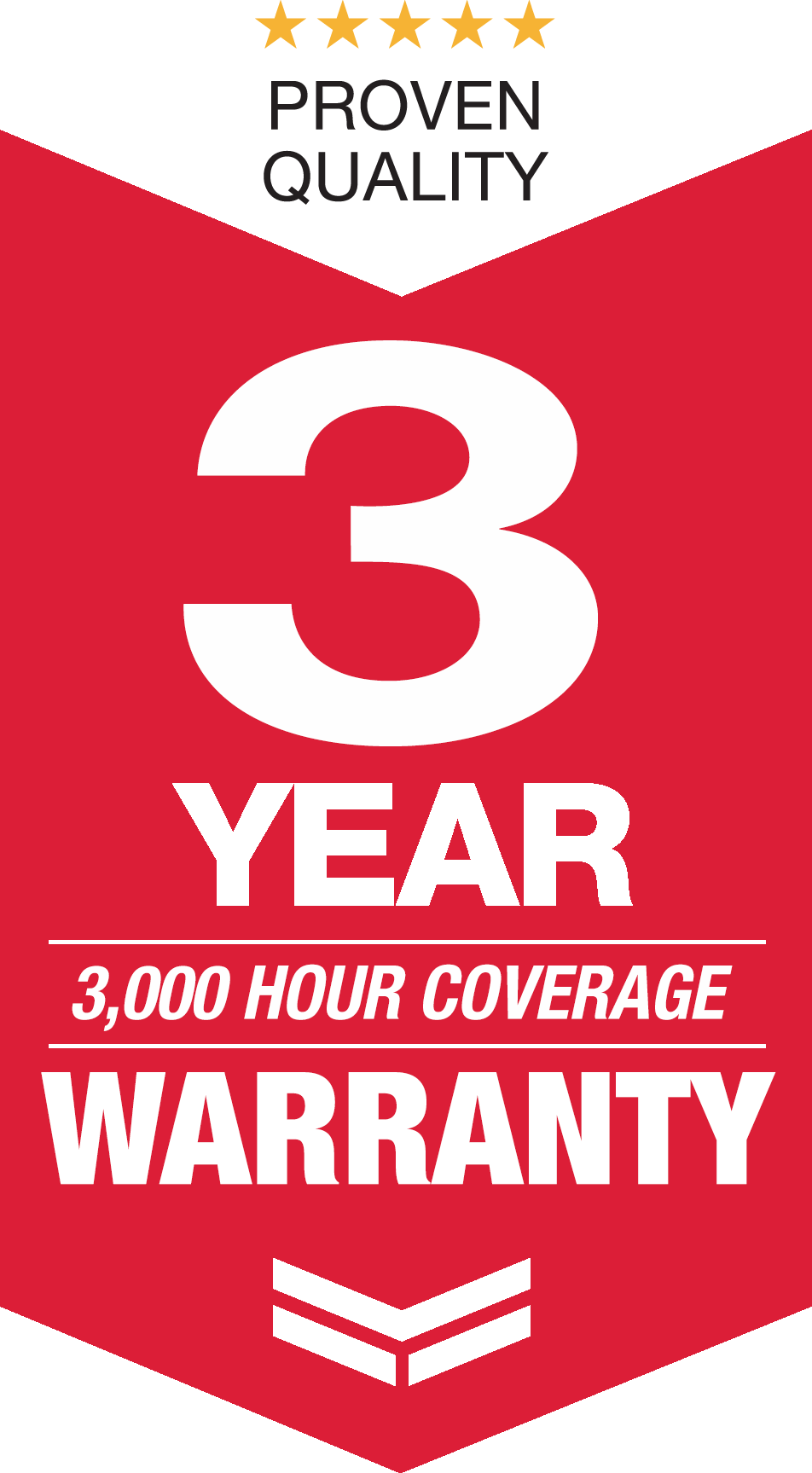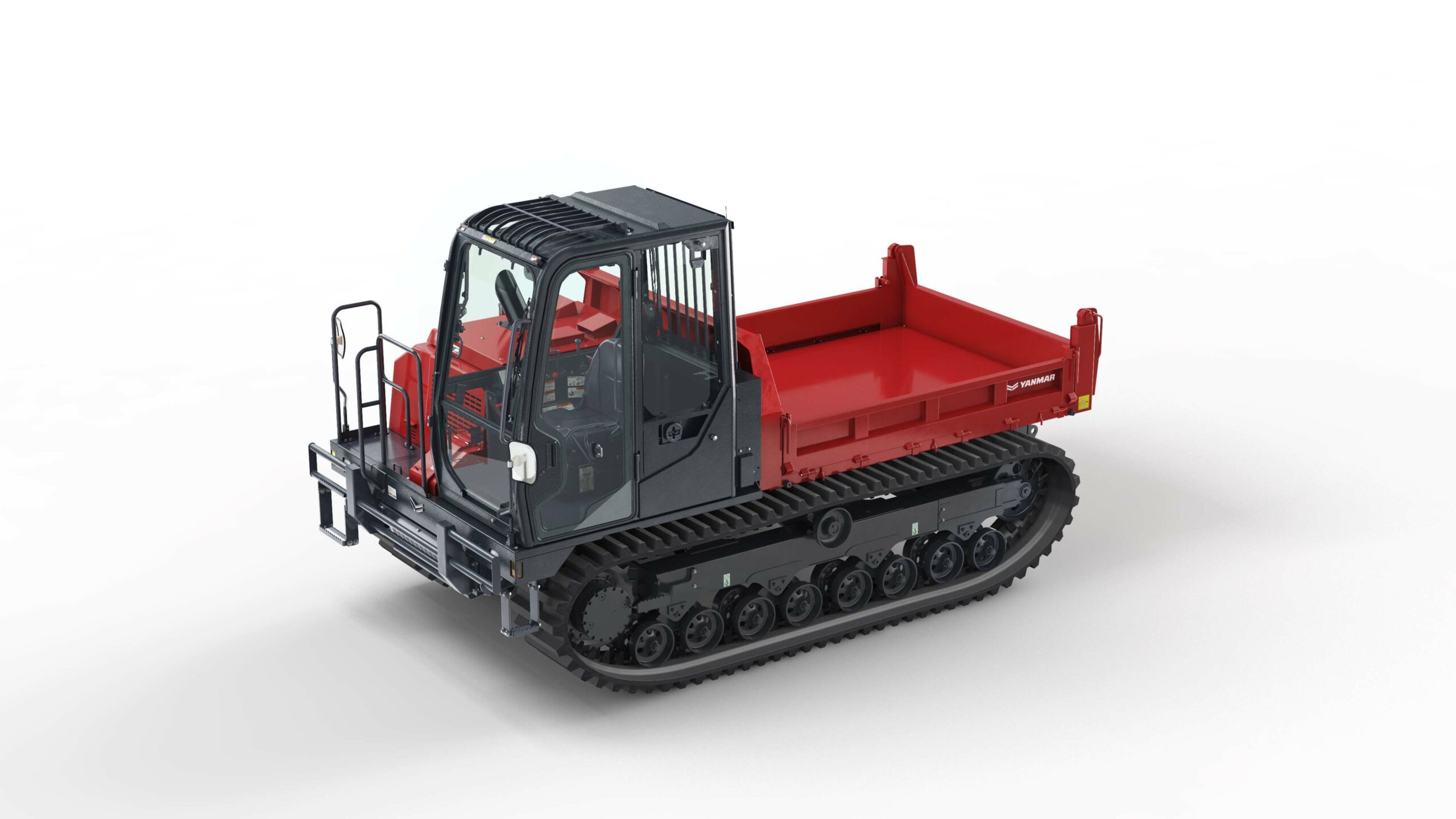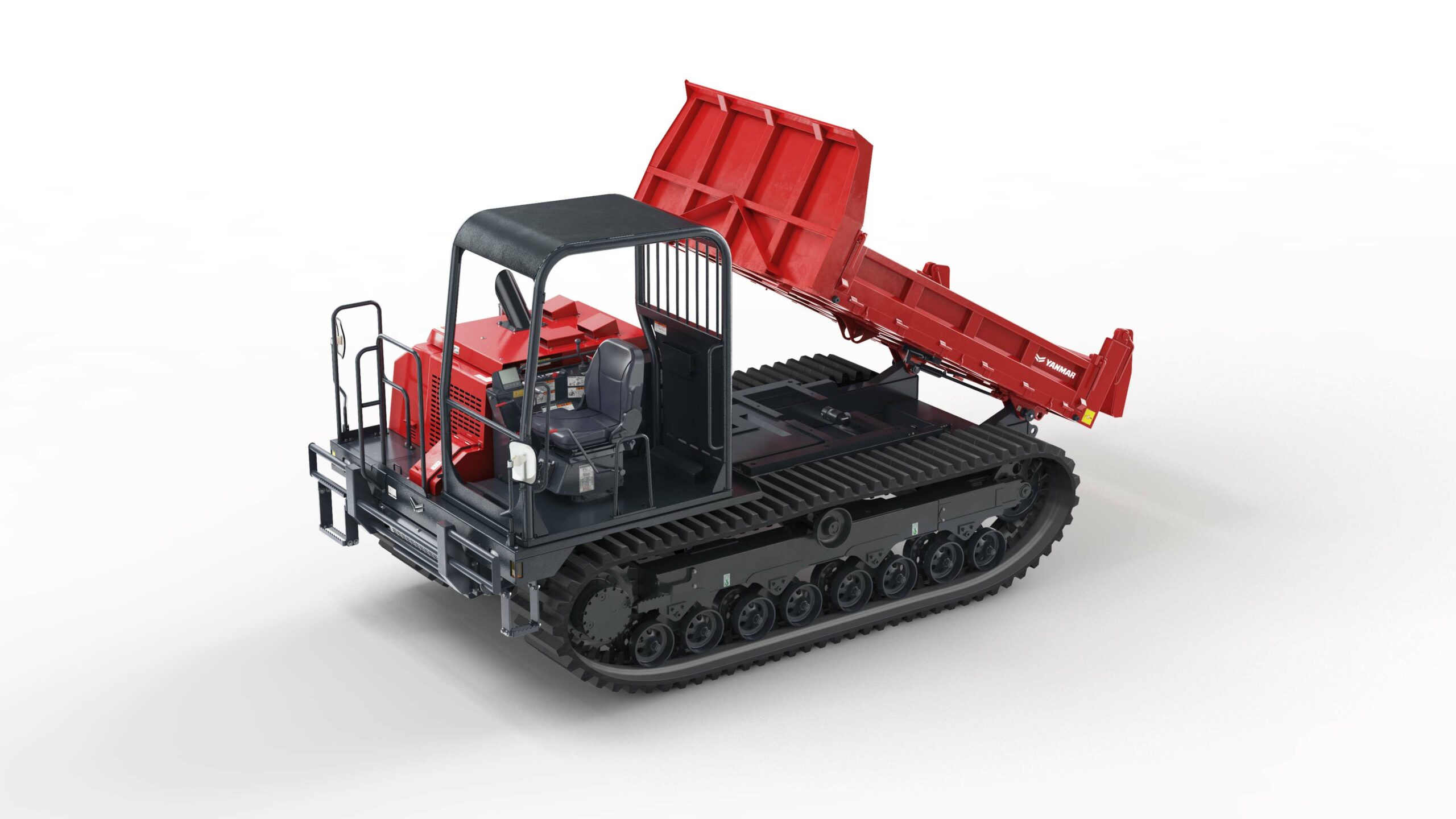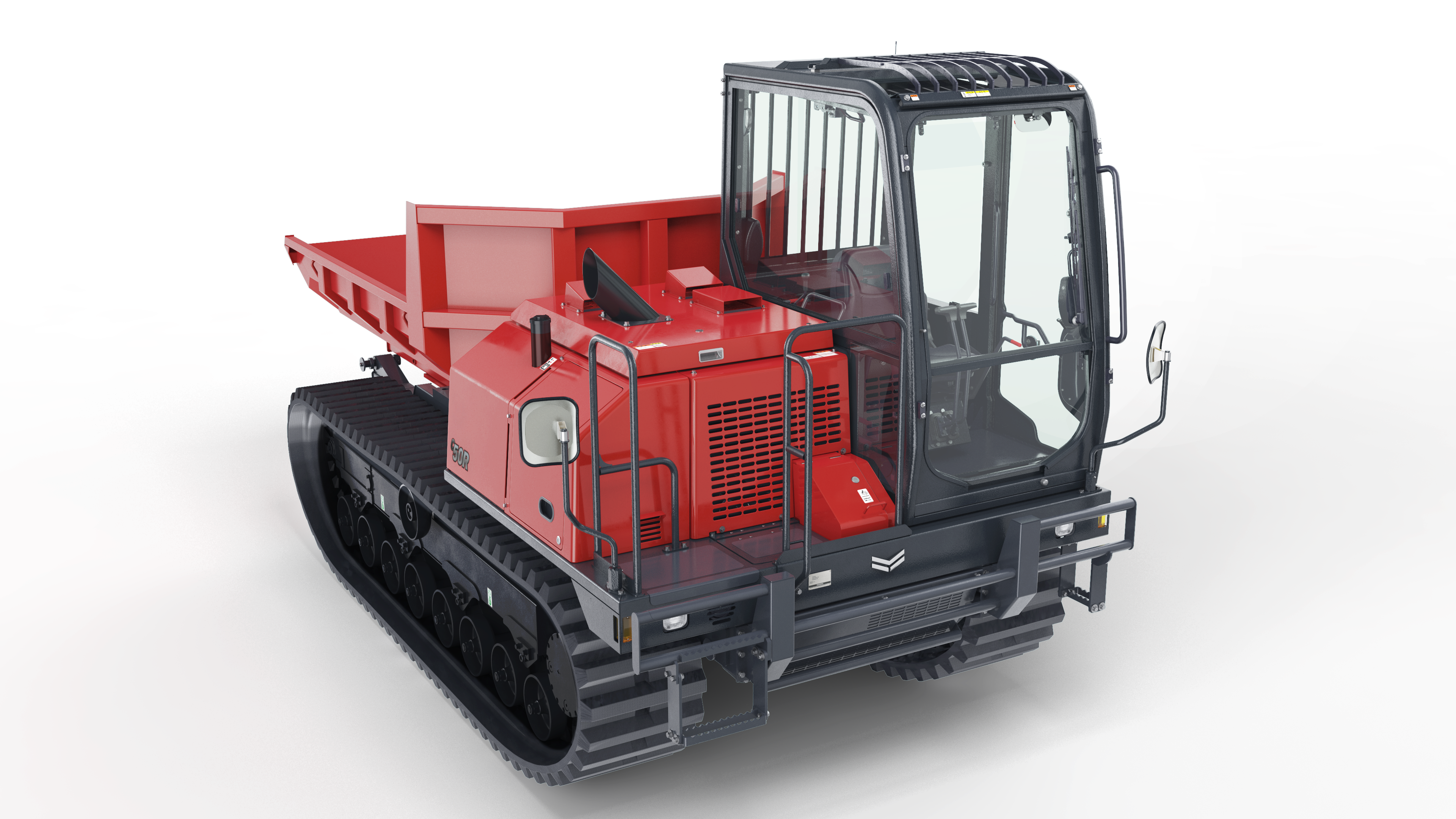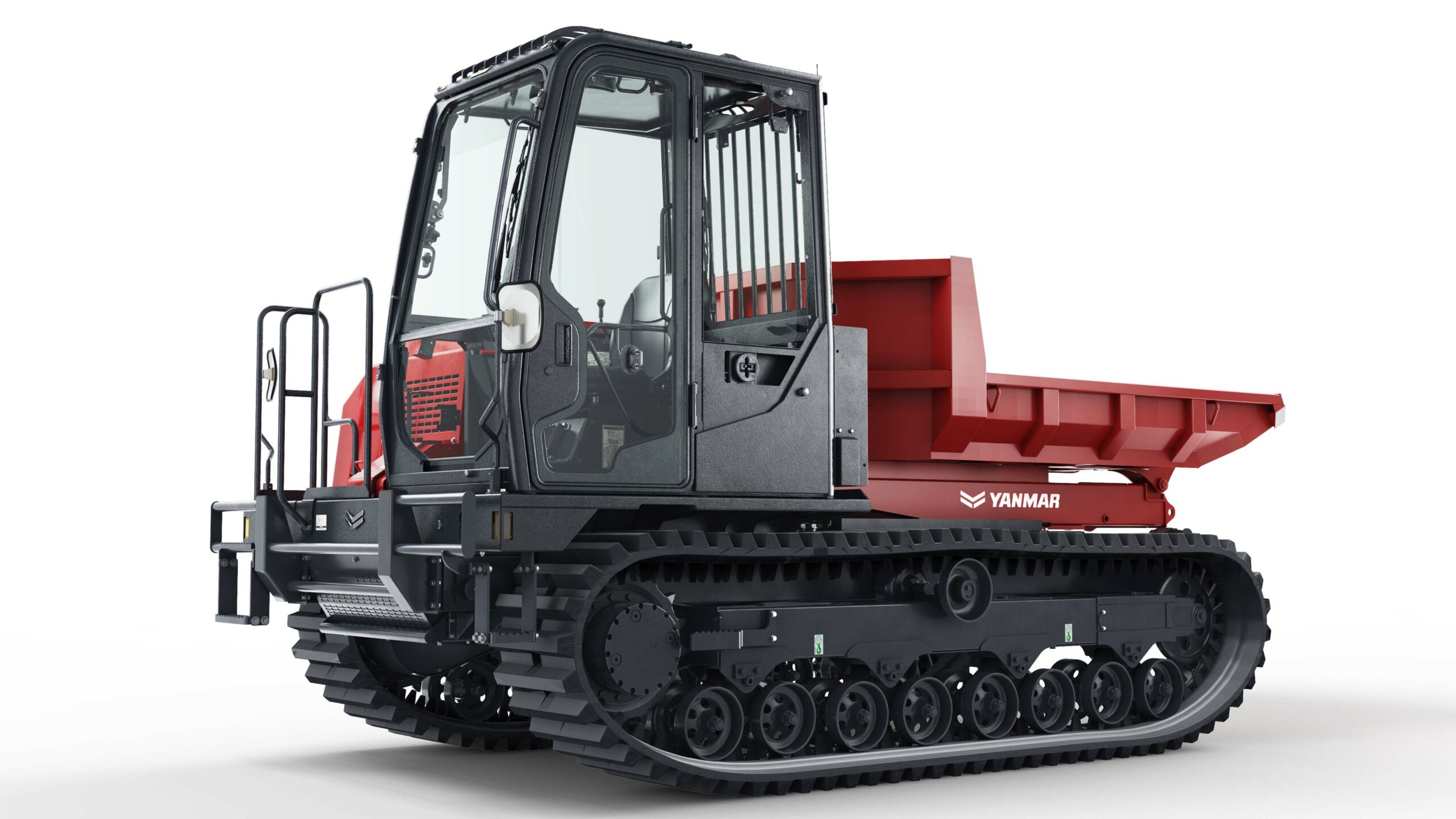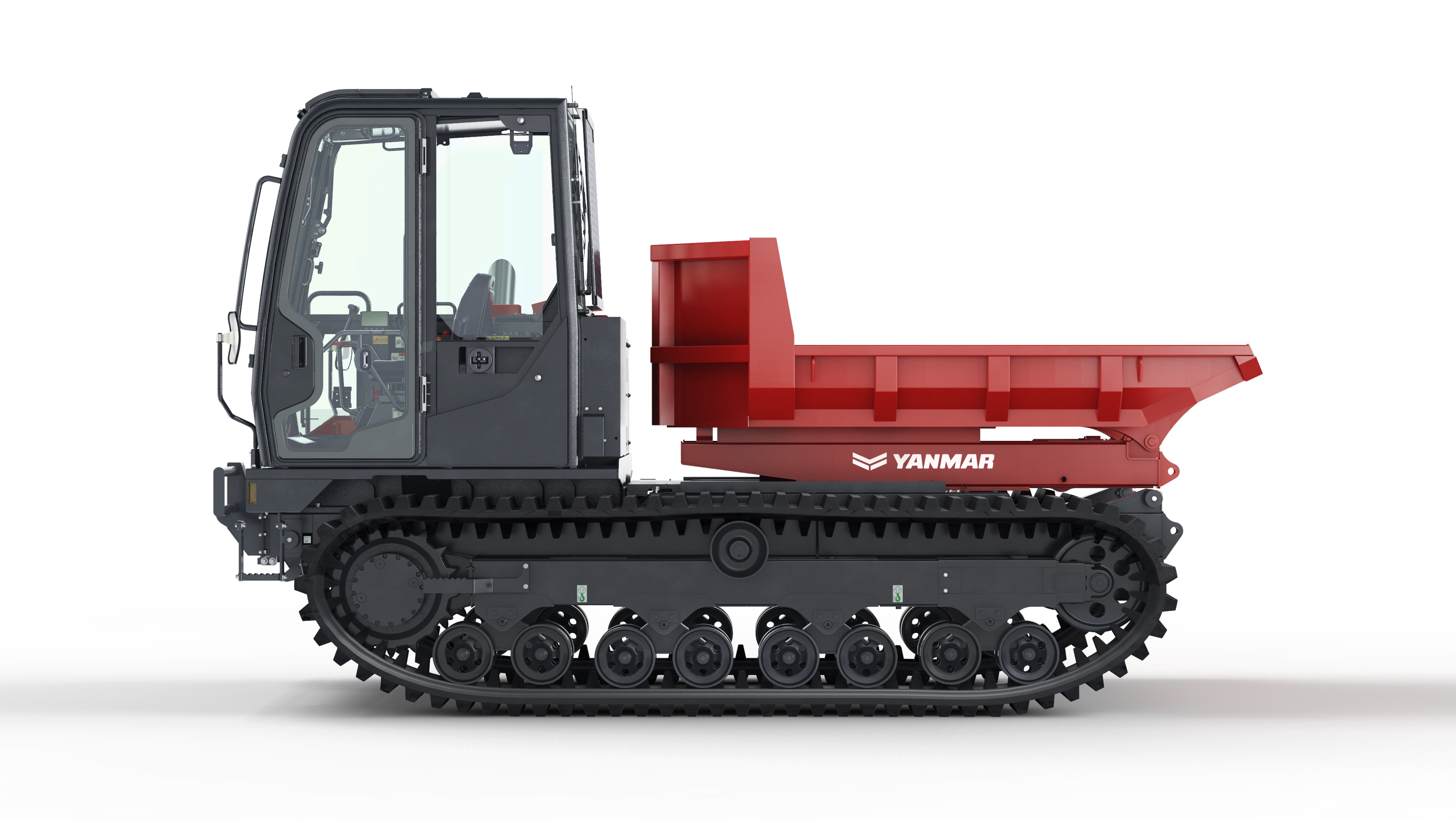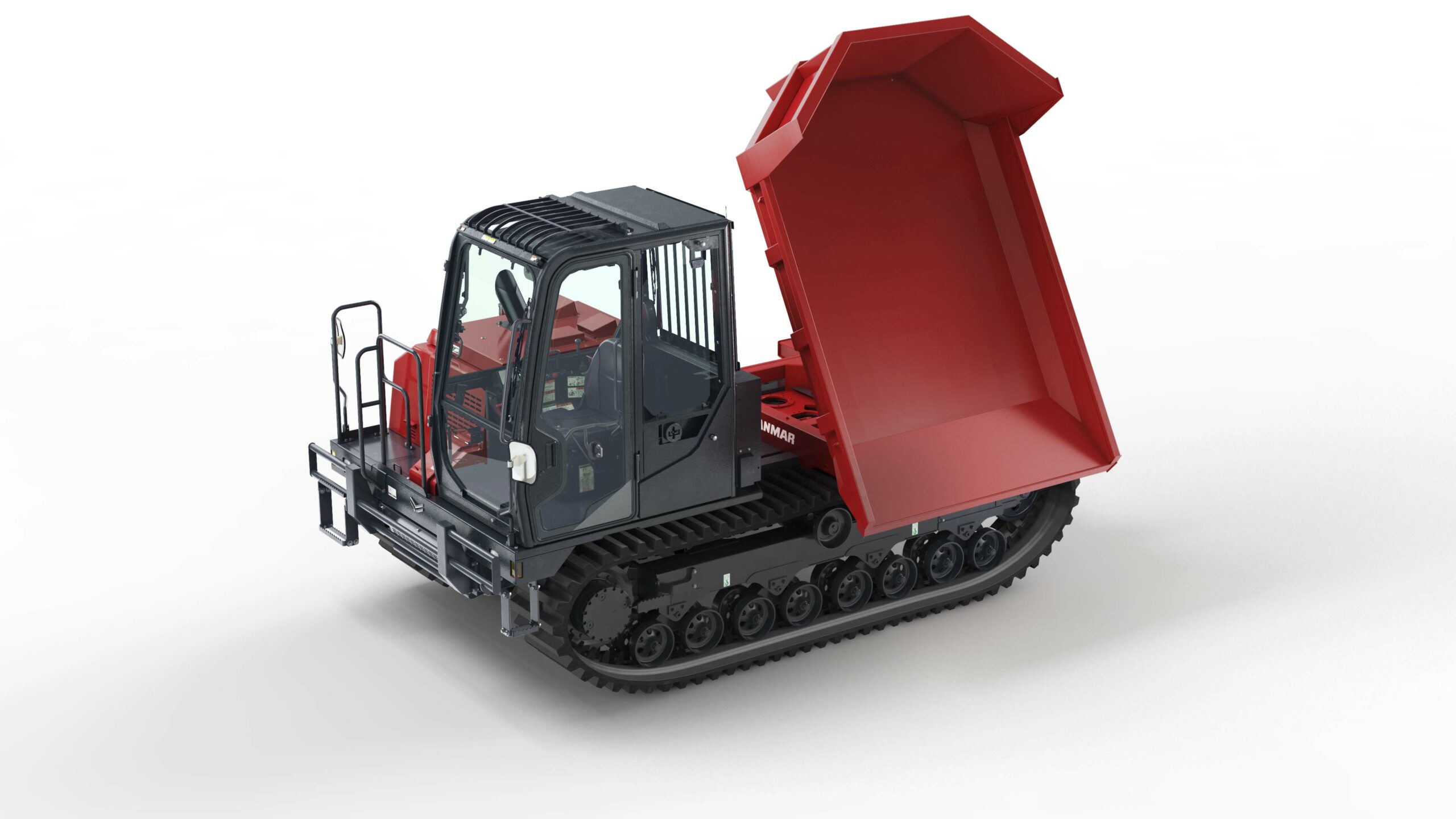 Tracked Carrier C50R-5
Haul in the toughest conditions
Weight
12,633 lbs.
5,730 kg
Horsepower
111.5 HP
83.1 kW
Max Payload
8,379 lbs.
3,800 kg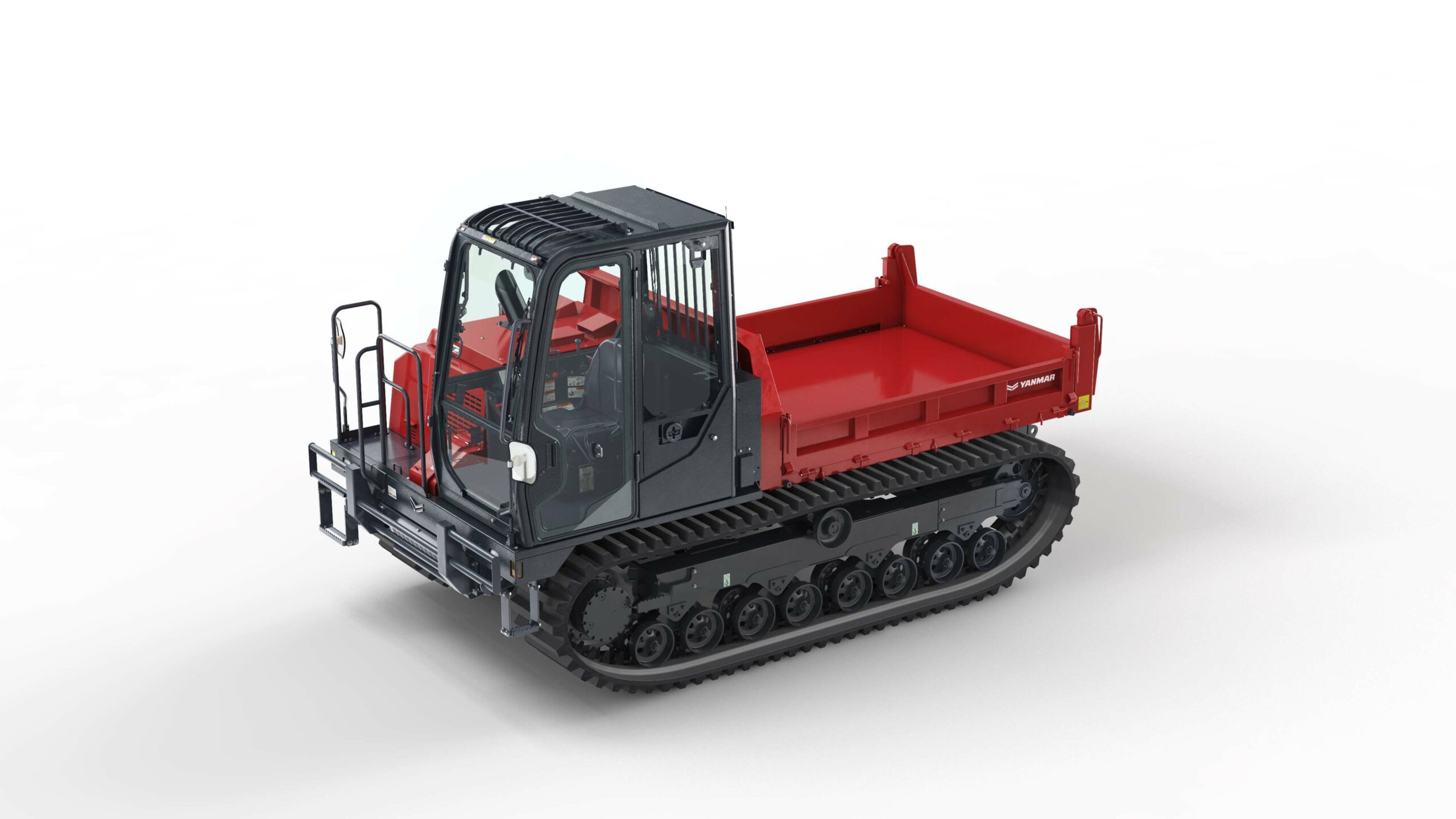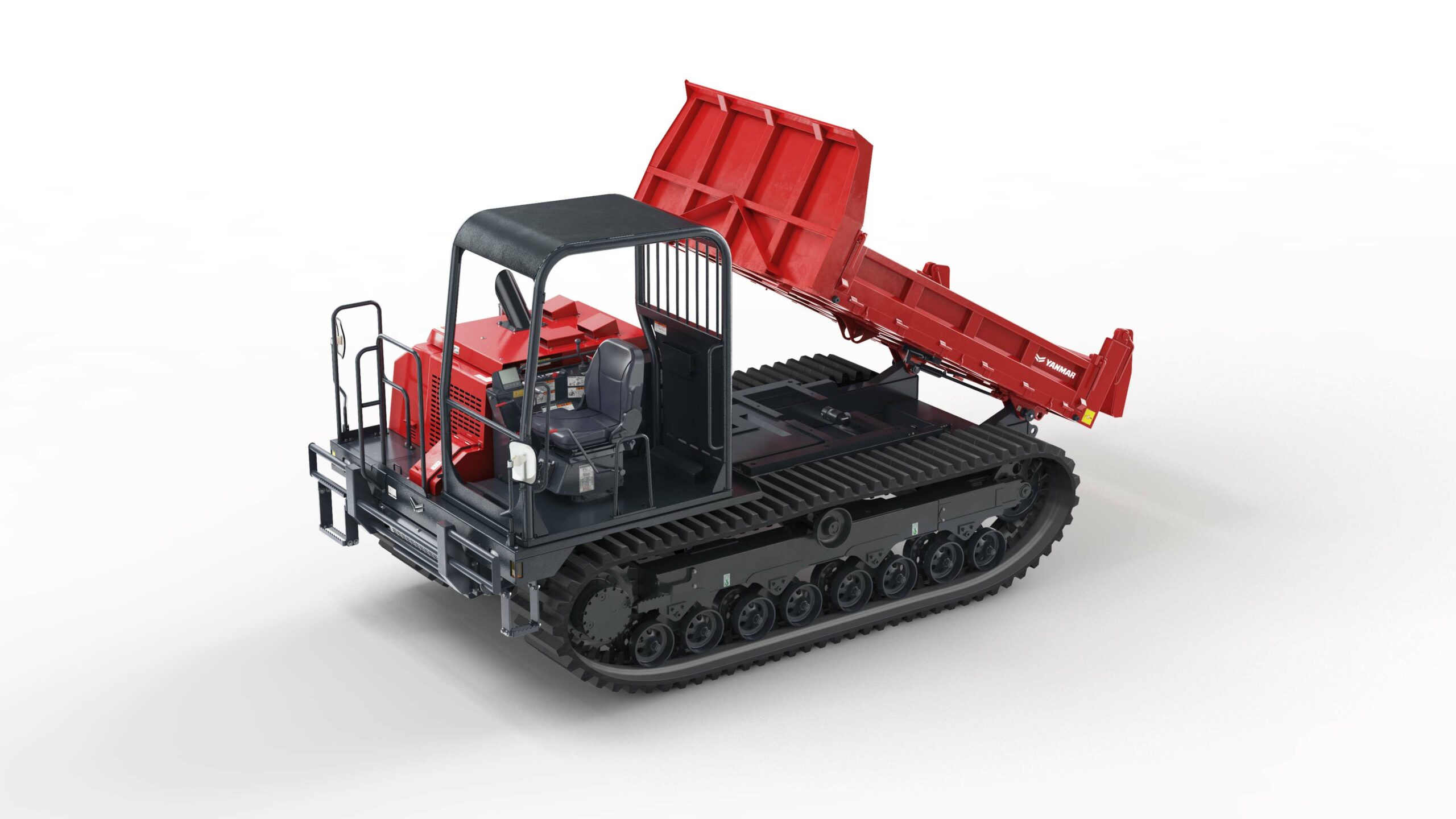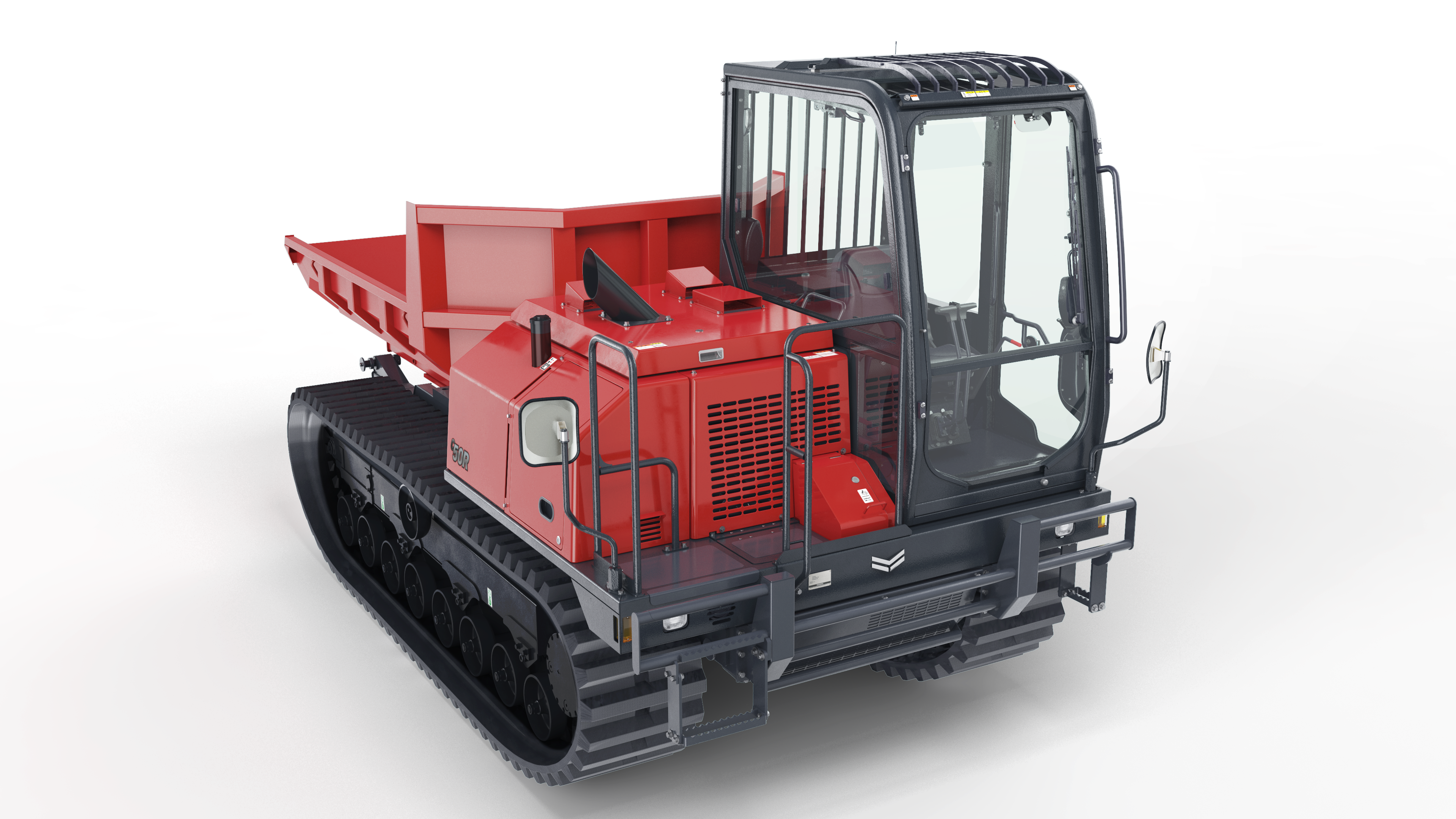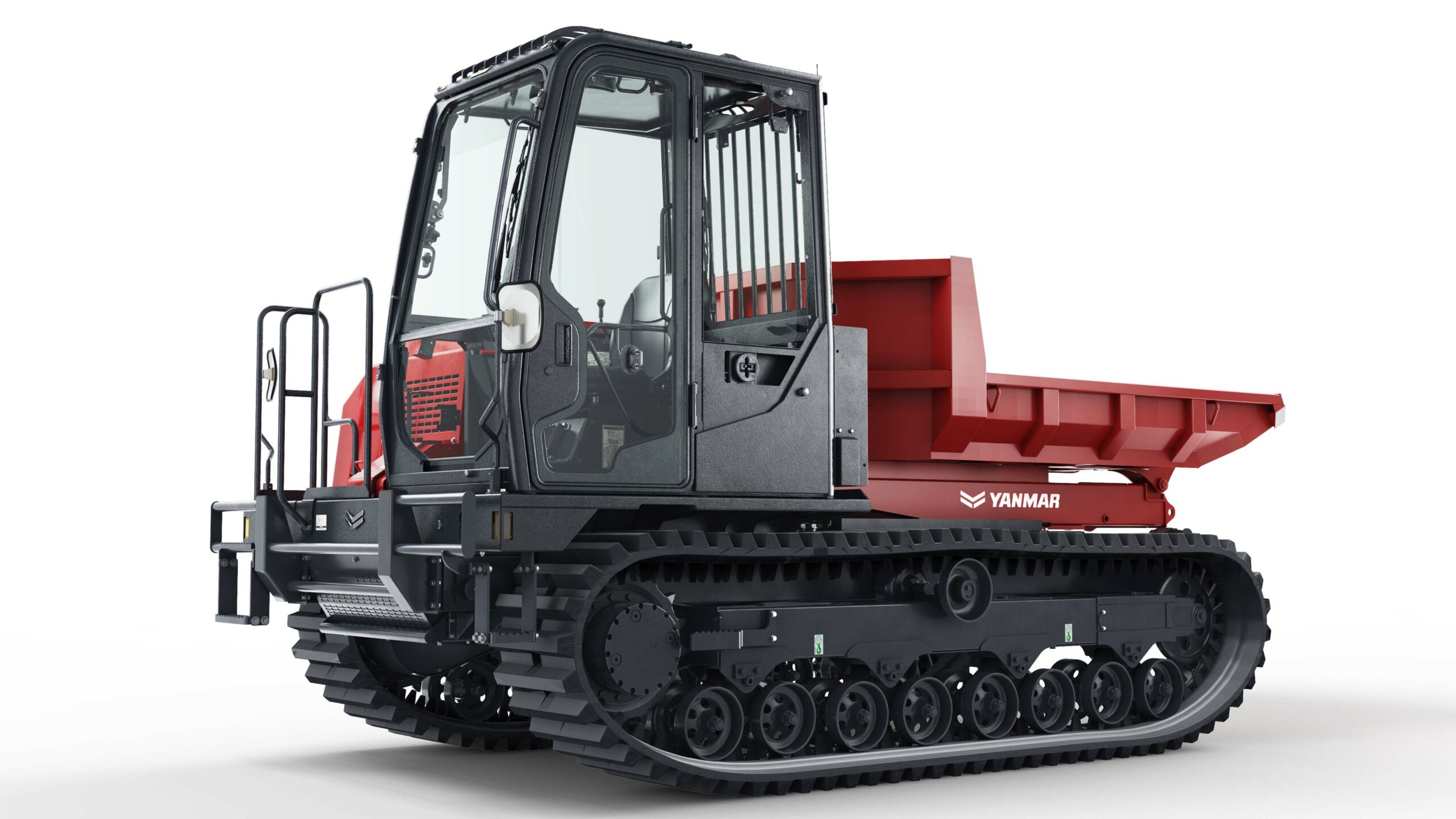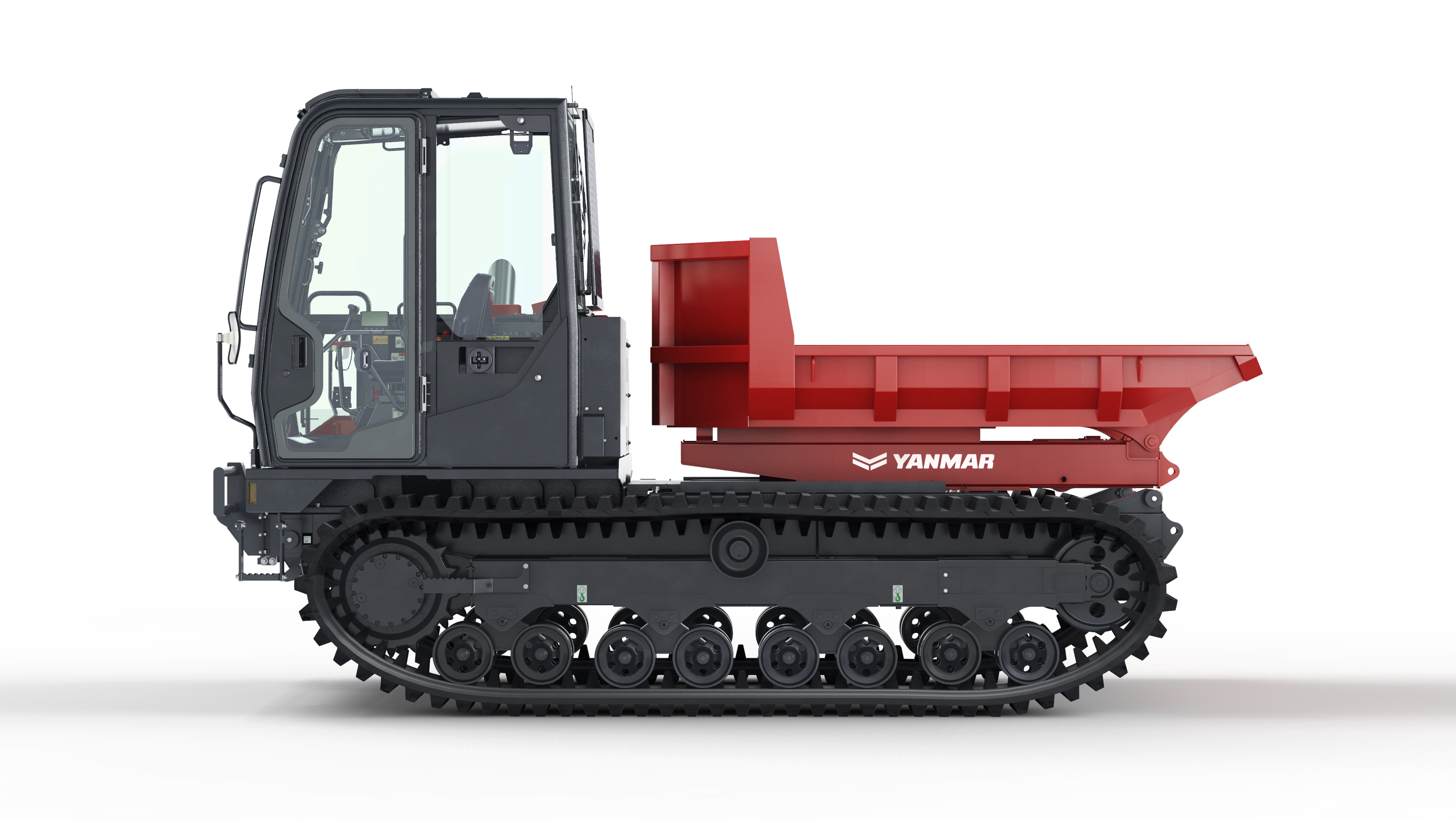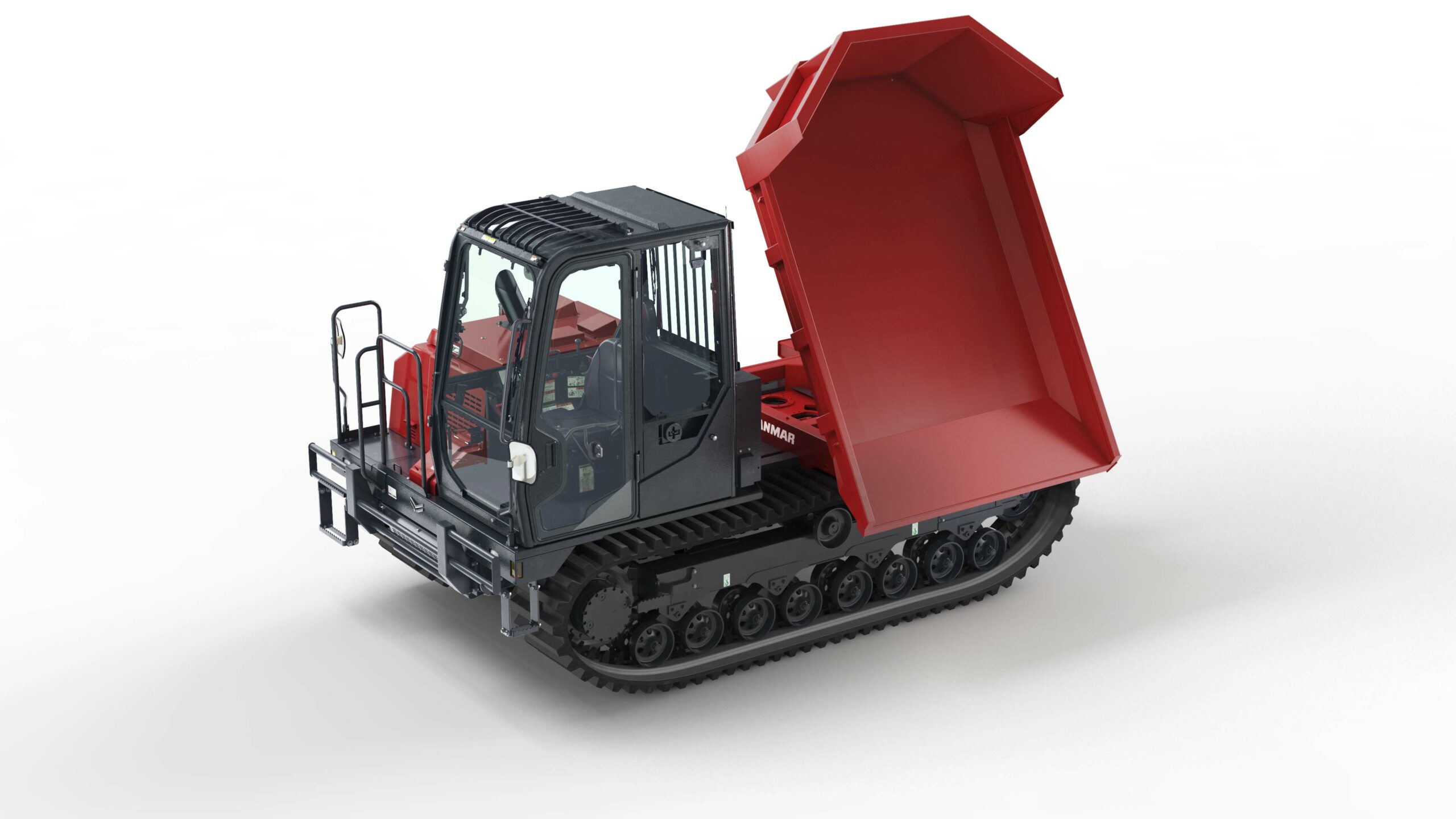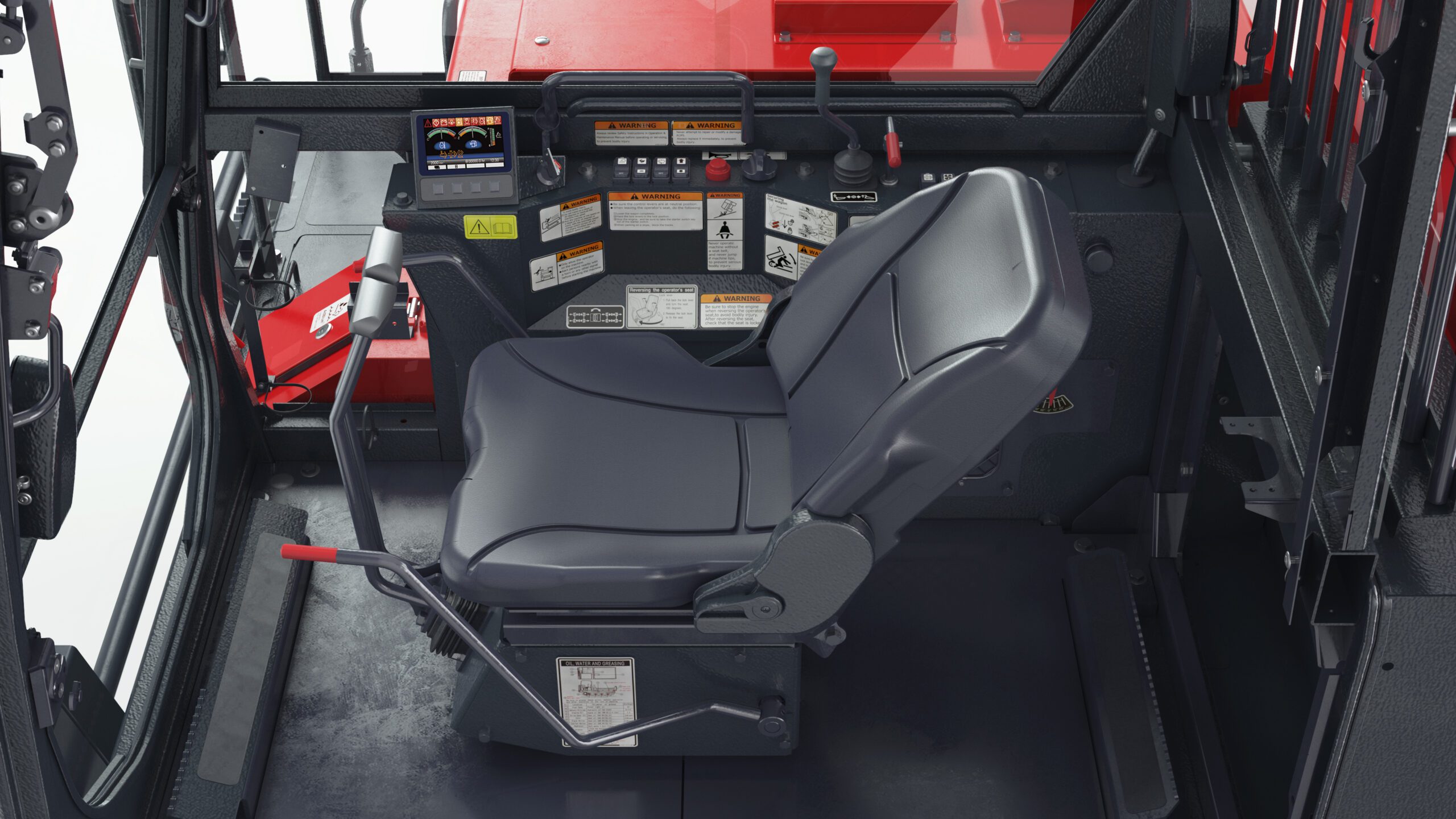 Dump where you want, not where you can
Beyond the nearly unstoppable rubber track system that can take you nearly anywhere on the jobsite, the versatility of our dump box adds even more control. A 65-degree dump angle and 26-inch extended dumping platform, and available 180-degree swivel dump platform, you'll always discharge the load exactly where it needs to go.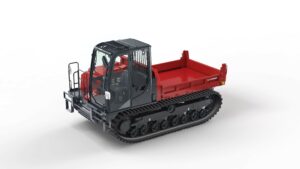 Power over anything

Packing more than 111-horsepower, put the legendary Yanmar diesel to work and enjoy unprecedented reliability and fuel efficiency.

Smooth operator

Enjoy smooth and predictable engagement and travel, even when loaded, with our automatic 2-speed hydrostatic transmission (HST) and auto-speed shift travel system.

Always looking ahead

Greater safety and vision come standard with 180-degree reversible operator's seat and travel levers, so you're always seated in the direction of travel.

Maximum operator safety

A spacious command center with intuitive controls and panoramic views in multiple directions allows for safer operation, while an optional cab adds all-season comfort.

Built for extremes

The undercarriage of our tracked carriers is over-built to over deliver. The robust design is constructed from premium materials to withstand the harshest terrain.

Take on the terrain

With the go anywhere traction and flotation of rubber tracks, the C50R-5 is ideal for hauling on steep slopes, silt sand, snow, or swampy conditions.
Specifications
Operating Weight
Net, unloaded – Box Shape

12,633 lbs
5,730 kg

Net, unloaded – V Shape

13,360 lbs
6,060 kg
Transmission
Type

Variable Speed 2 Pump, 2 Motor Hydrostatic (HST)
2 Motor Hydrostatic (HST)
Undercarriage
Track Type

Steel-Reinforced Rubber Track
Steel-Reinforced Rubber Track

Track Width

1'6″
450 mm

Min. Ground Clearance

1'5″
435 mm

Ground Contact Pressure – Bow Shape w/o load

3.4 PSI
23.5 kPa

Ground Contact Pressure – Bow Shape w/ load

5.7 PSI
39.5 kPa

Ground Contact Pressure – V Shape w/o Load

3.6 PSI
24.9 kPa

Ground Contact Pressure – V Shape w/Load

5.7 PSI
39.5 kPa
Performance
Max. Payload – Bow Shape

8,379 lbs
3,800 kg

Max. Payload – V Shape

7,718 lbs
3,500 kg

Max. Dumping Angle – Bow Shape

65°
65°

Max. Dumping Angle – V Shape

65°
65°

Dump Clearance – Bow Shape

2'2″
660 mm

Dump Clearance – V Shape

2'11"
890 mm

Dump Body Capacity Struck – Bow Shape

1.8 yd³
1.4 m³

Dump Body Capacity Struck – V Shape

1.6 yd³
1.2 m³

Max. Travel Speed – Bow Shape

5.9 mph
9.5 km/h

Max. Travel Speed – V Shape

5.9 mph
9.5 km/h
View Specs & Dimensions Brochure