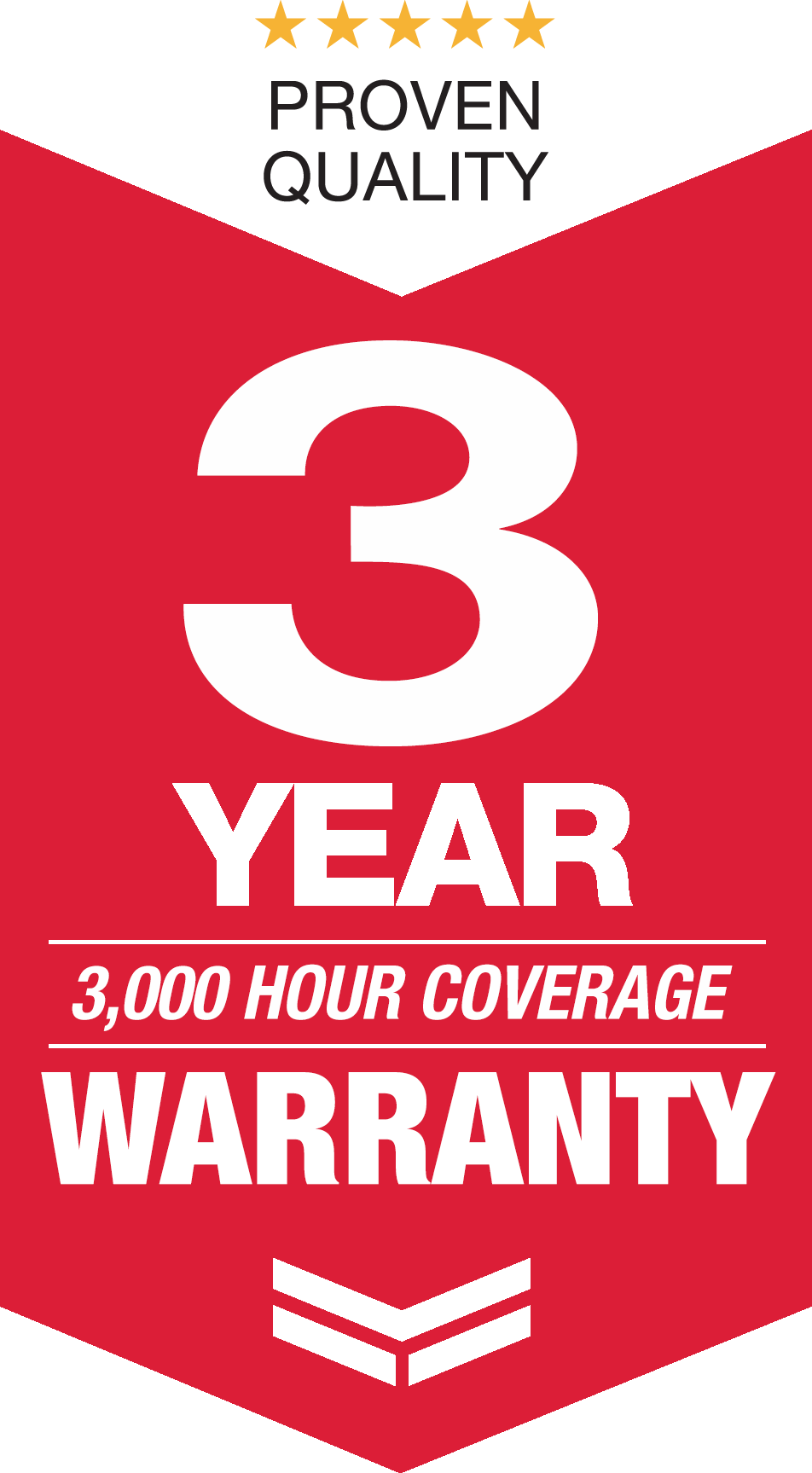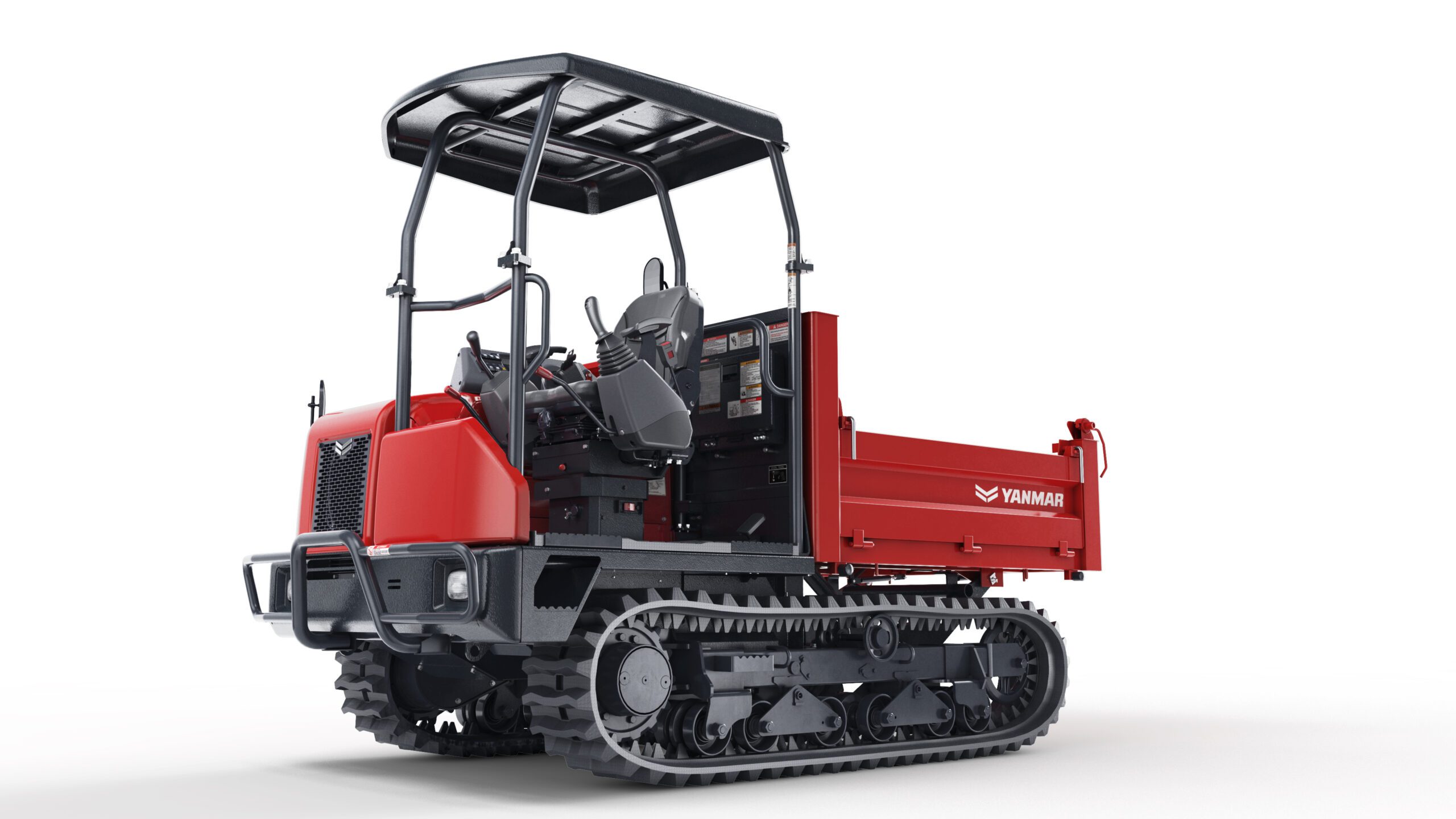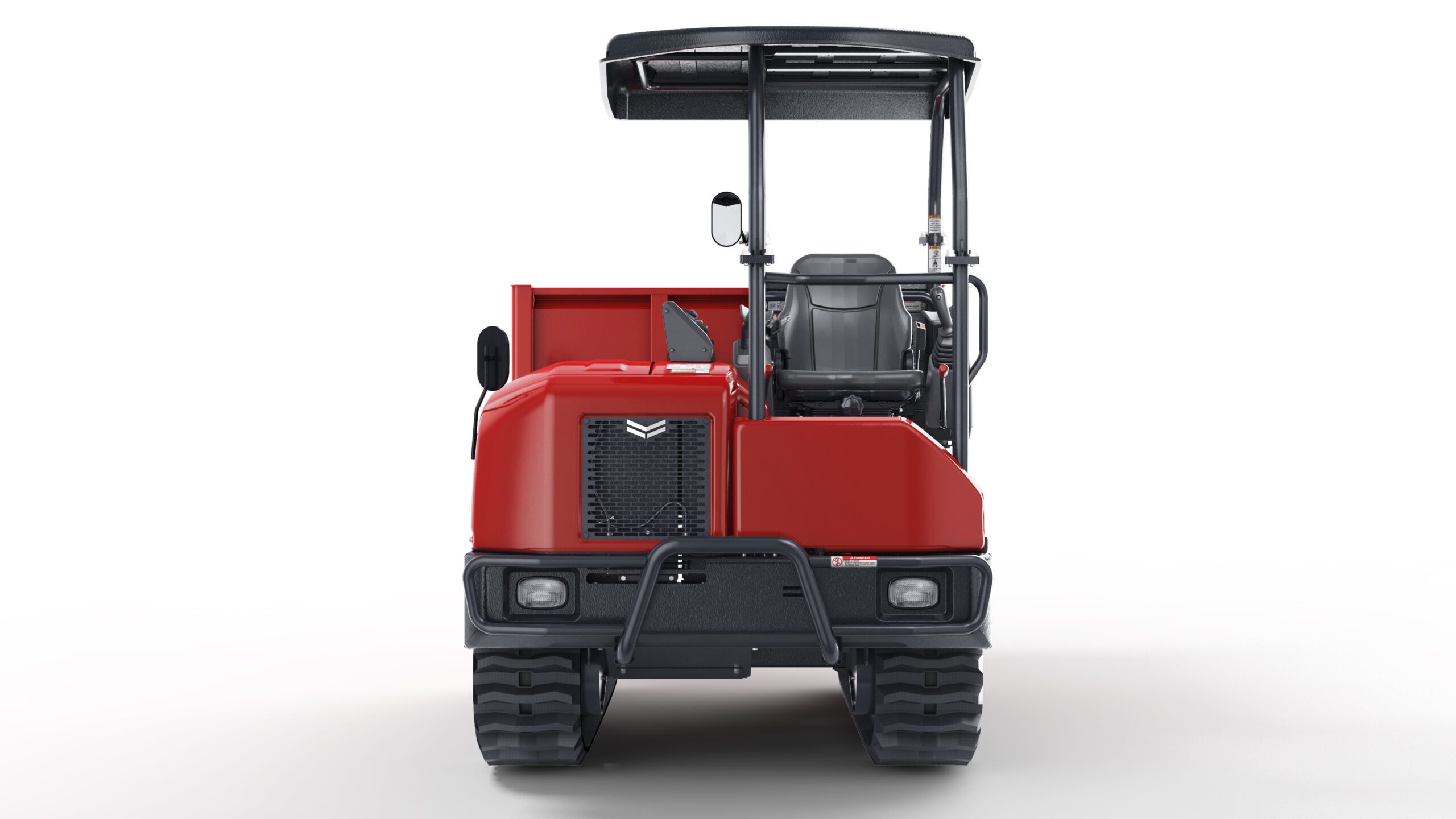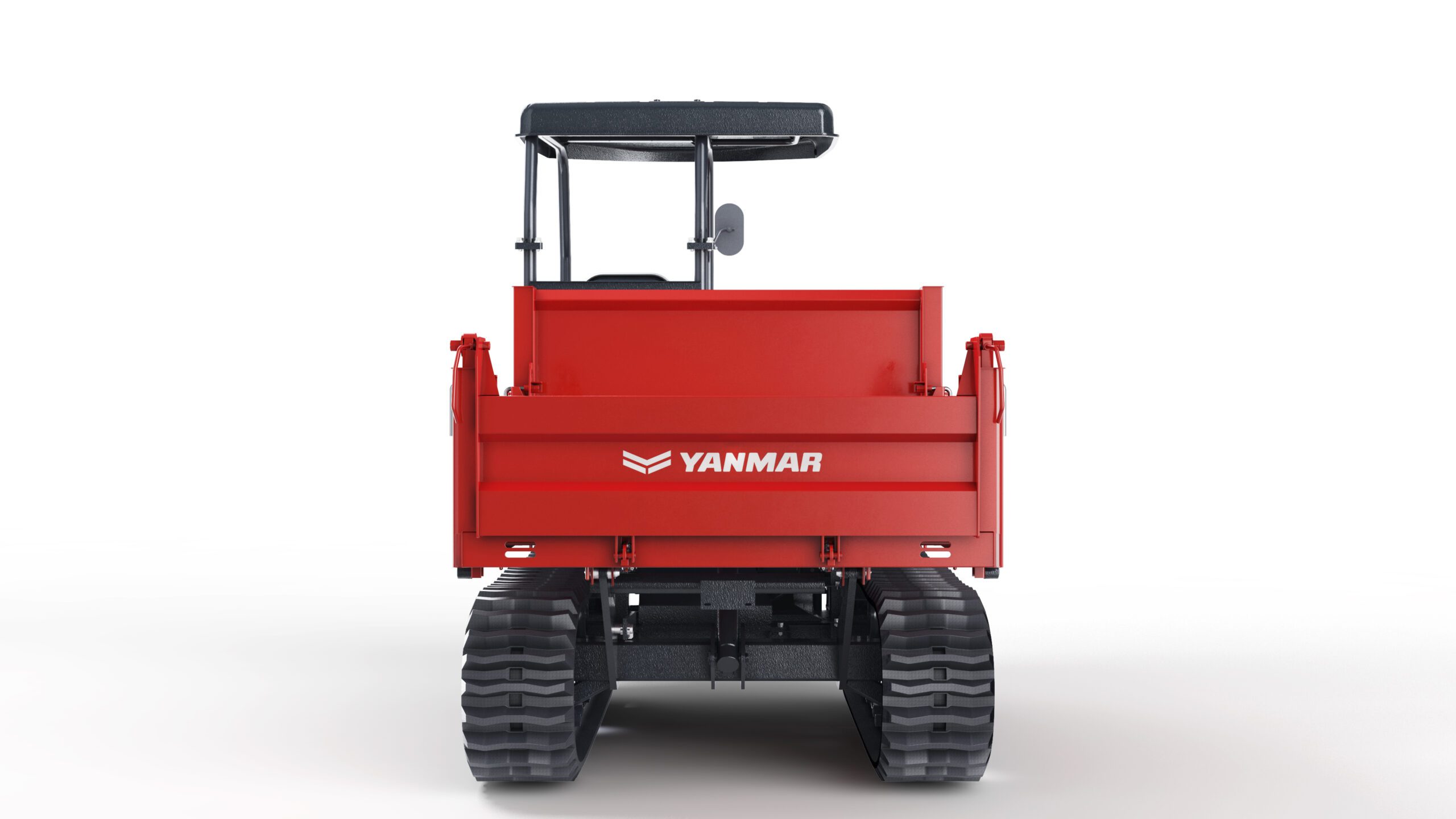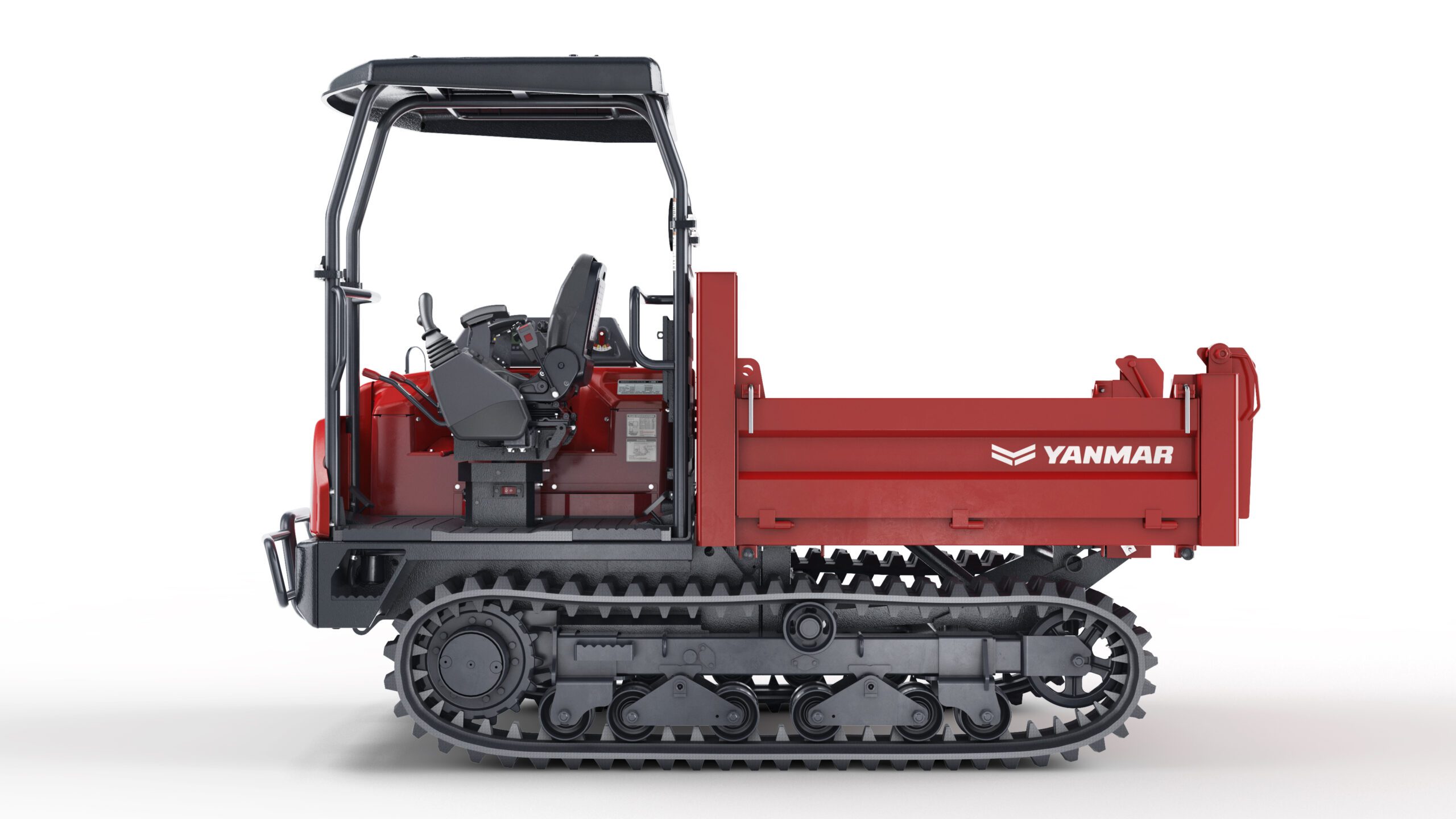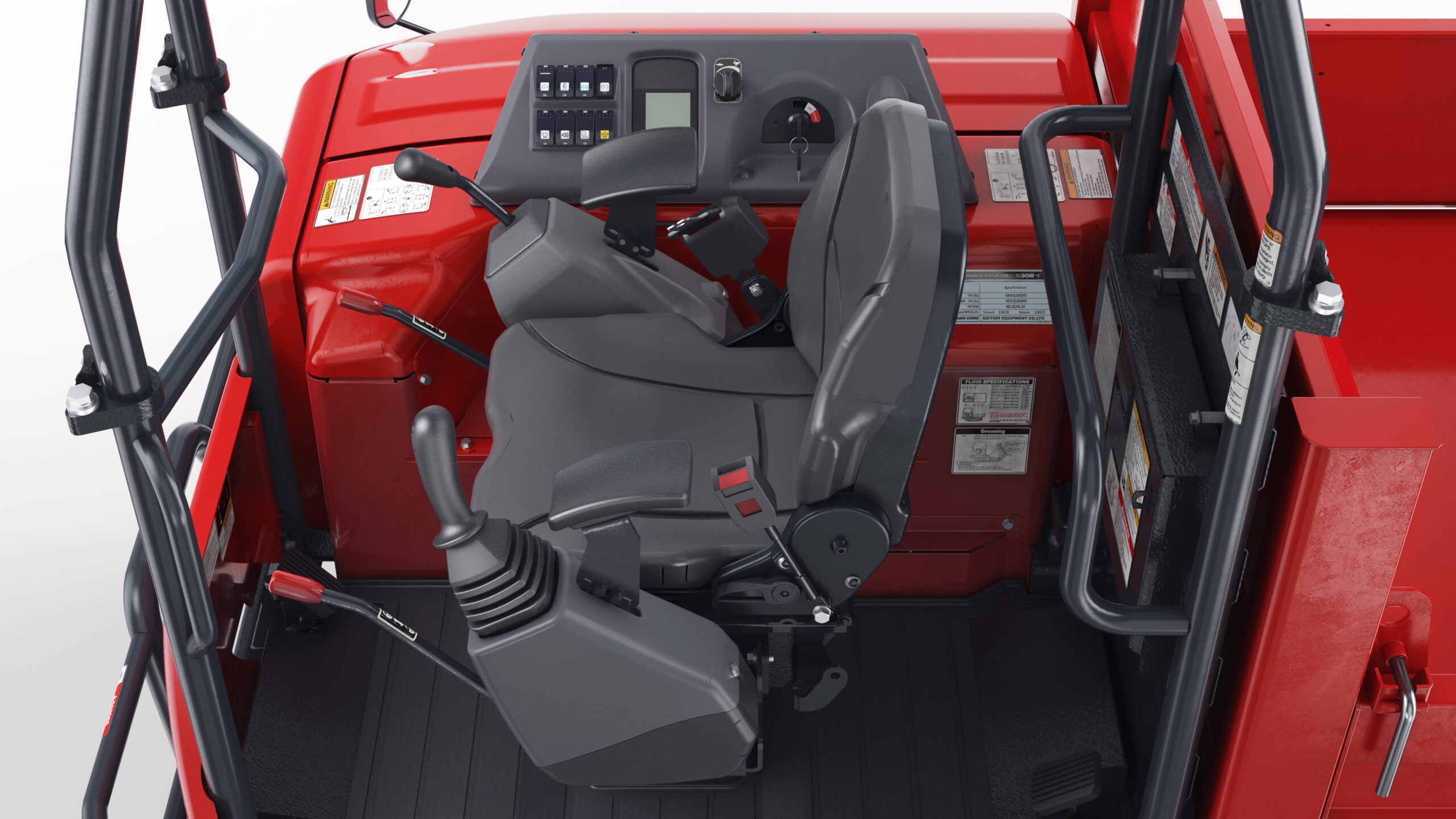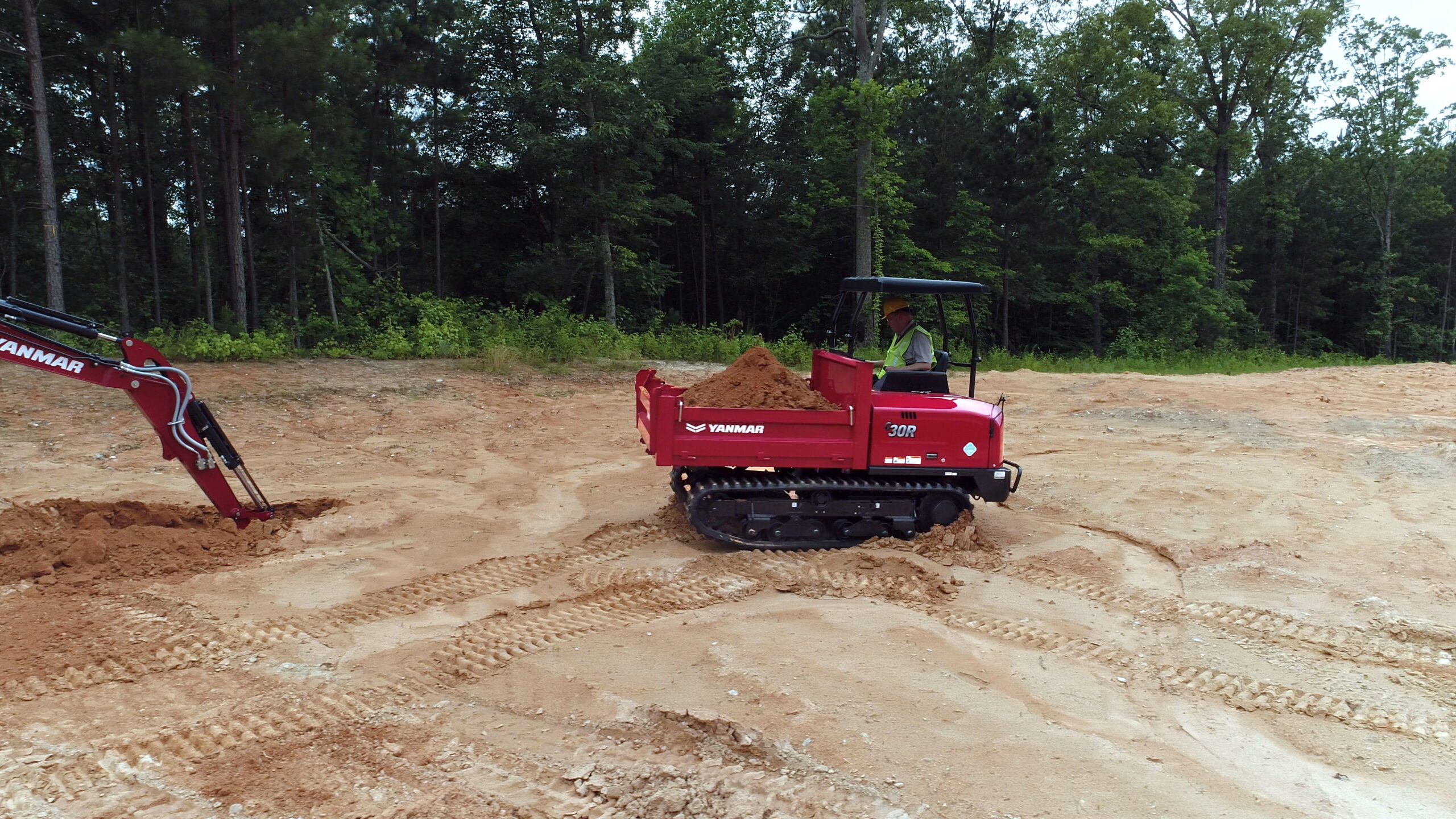 Tracked Carrier C30R-3
Where wheels dare not tread
Weight
5,843 lbs
2,650 kg
Max Payload
5,512 lbs
2,500 kg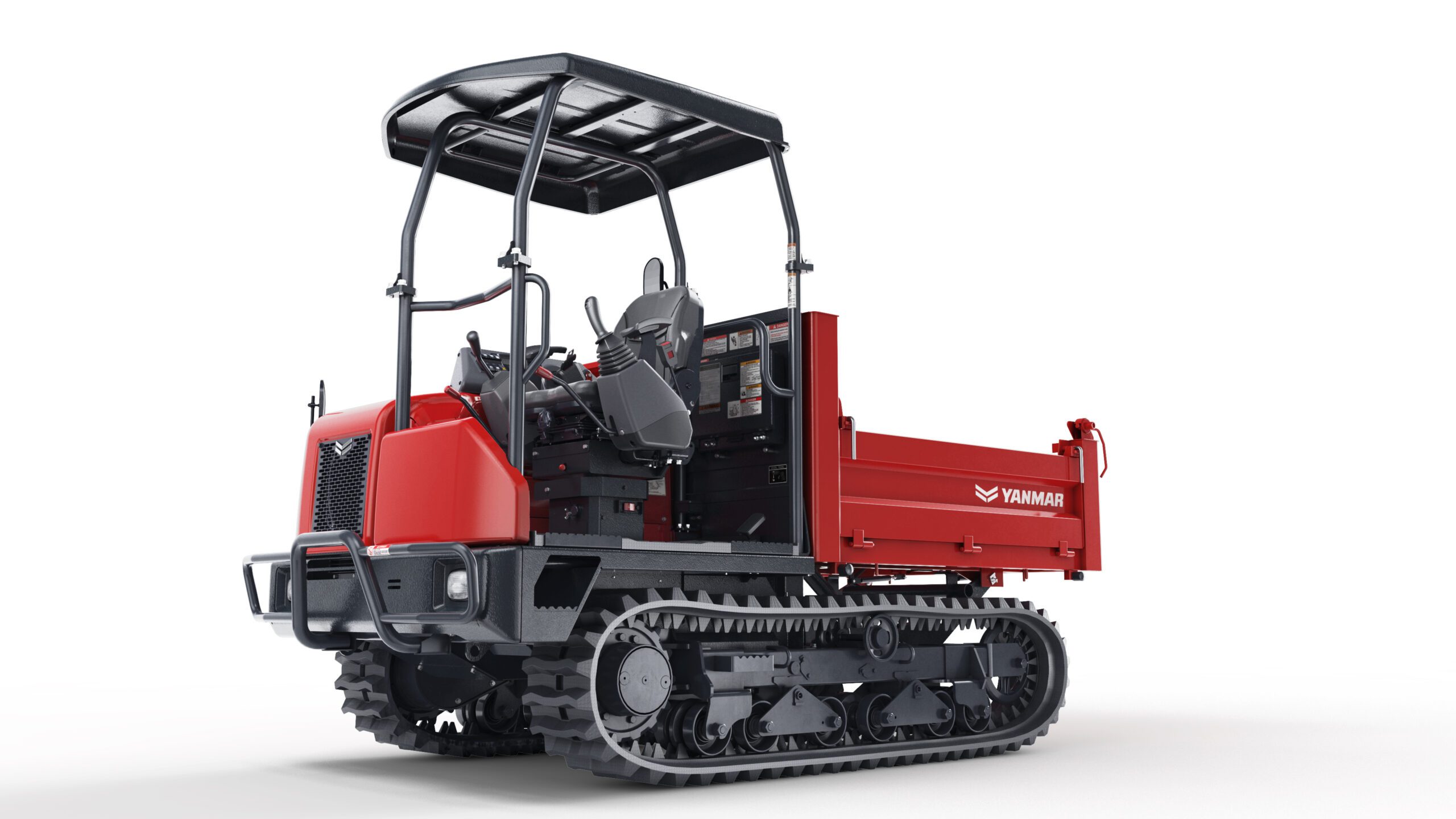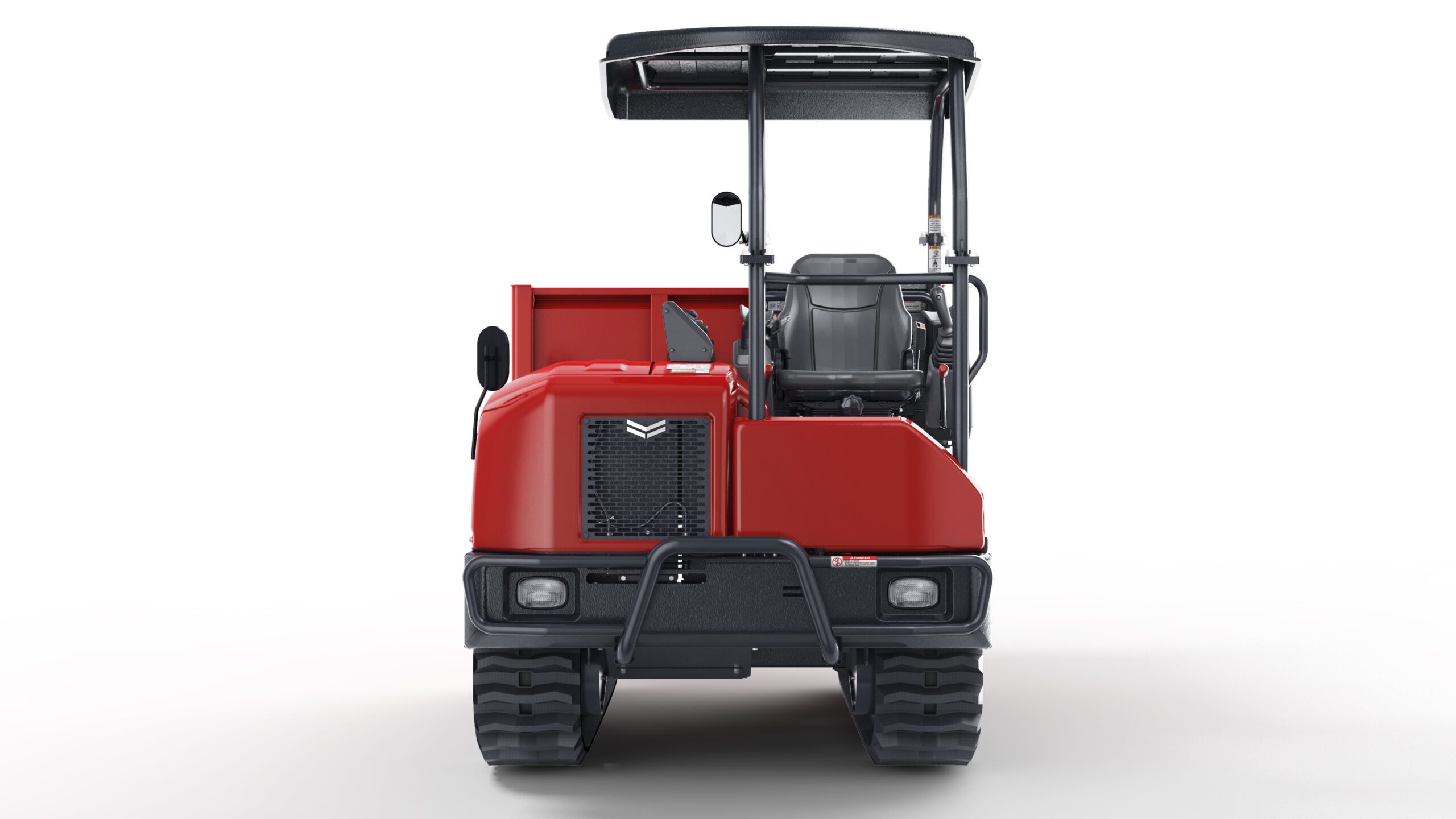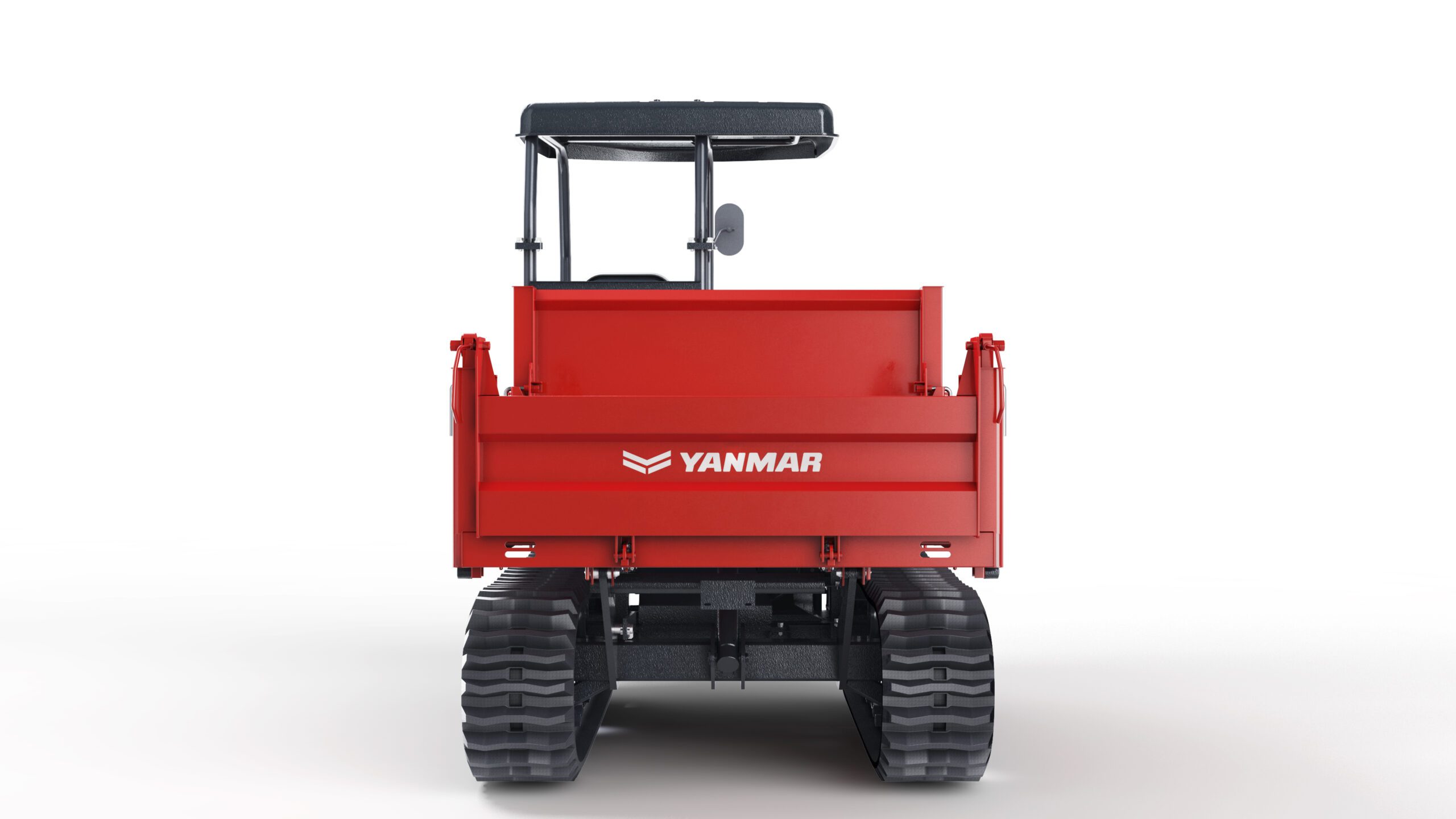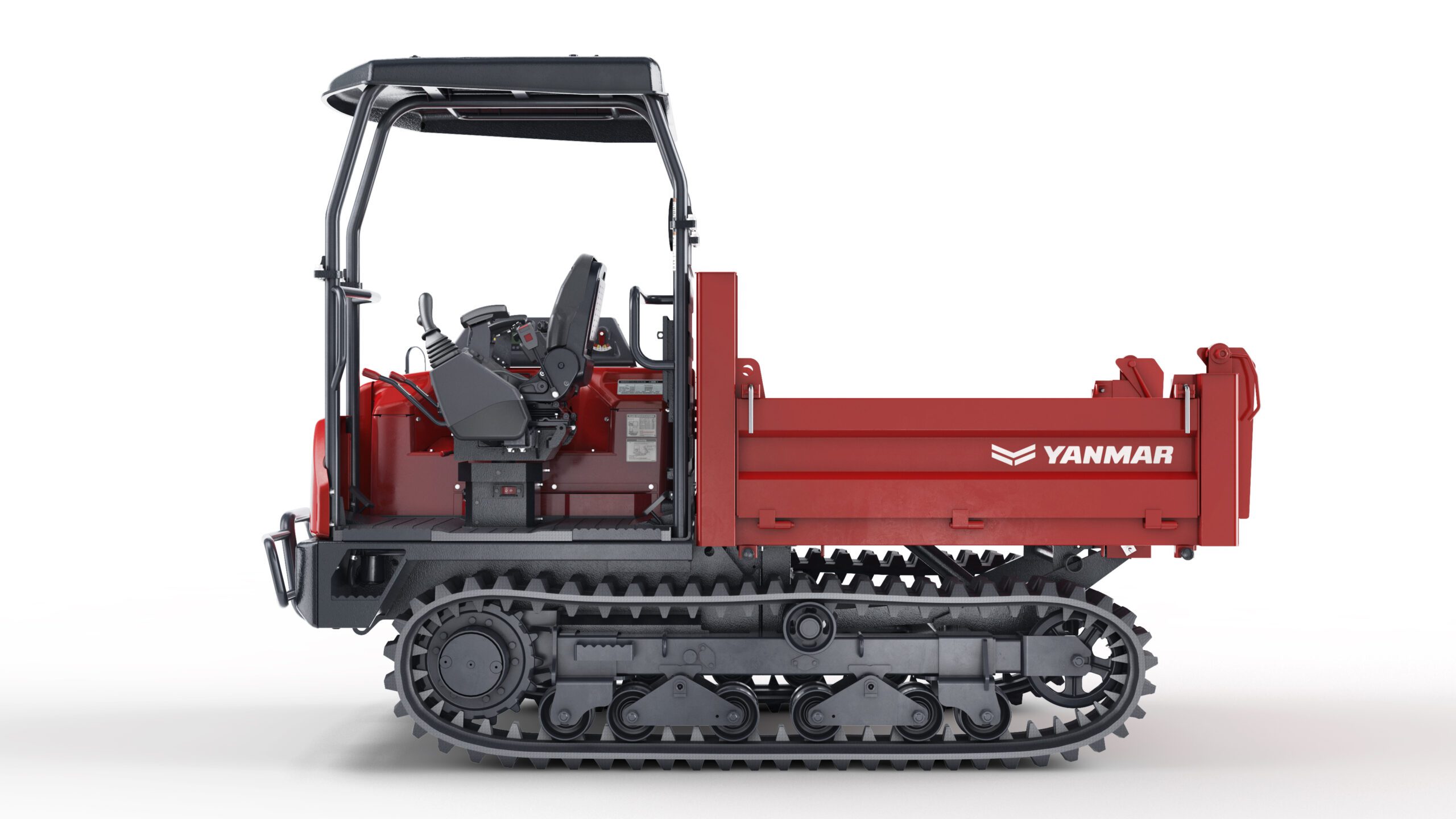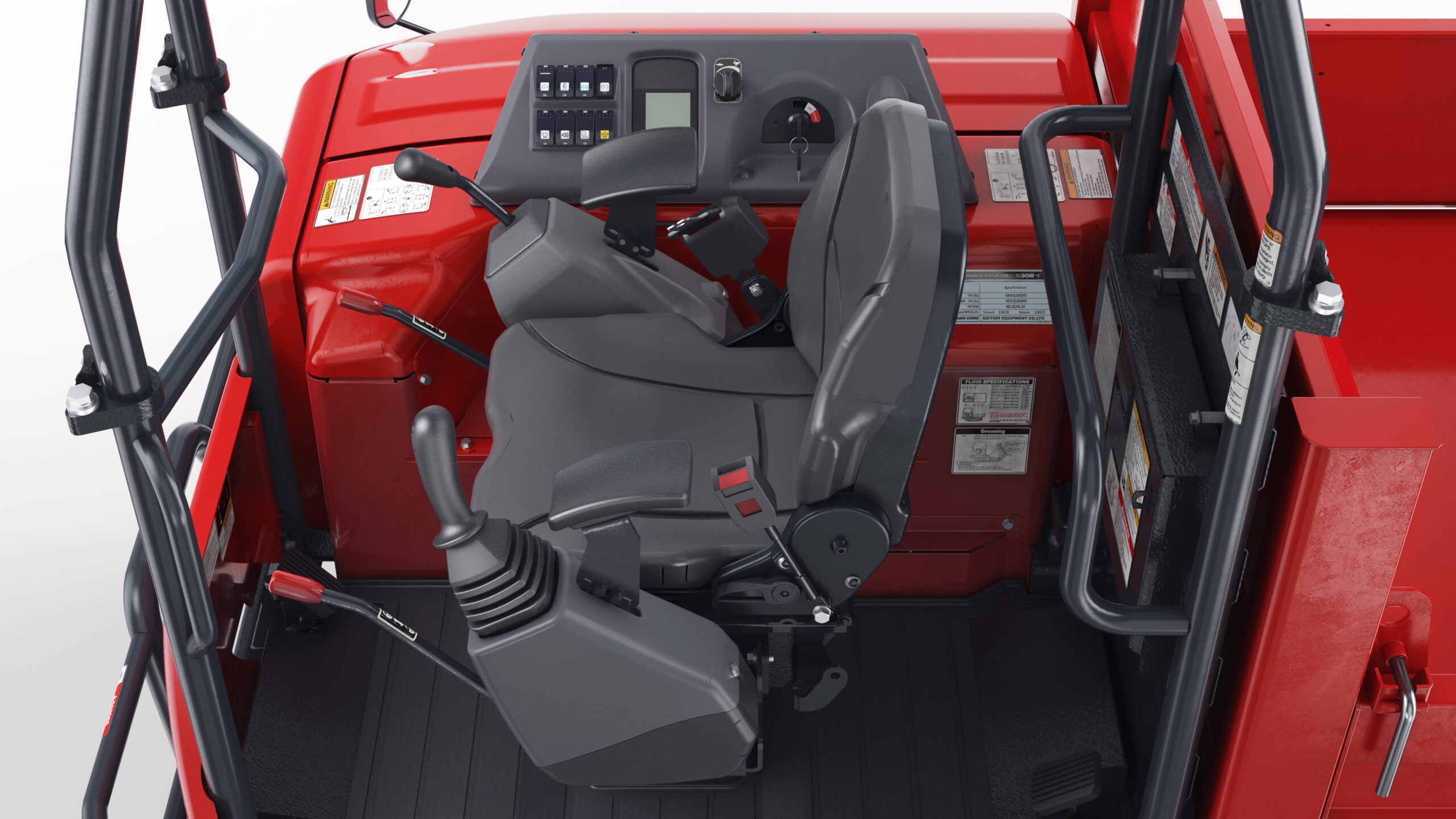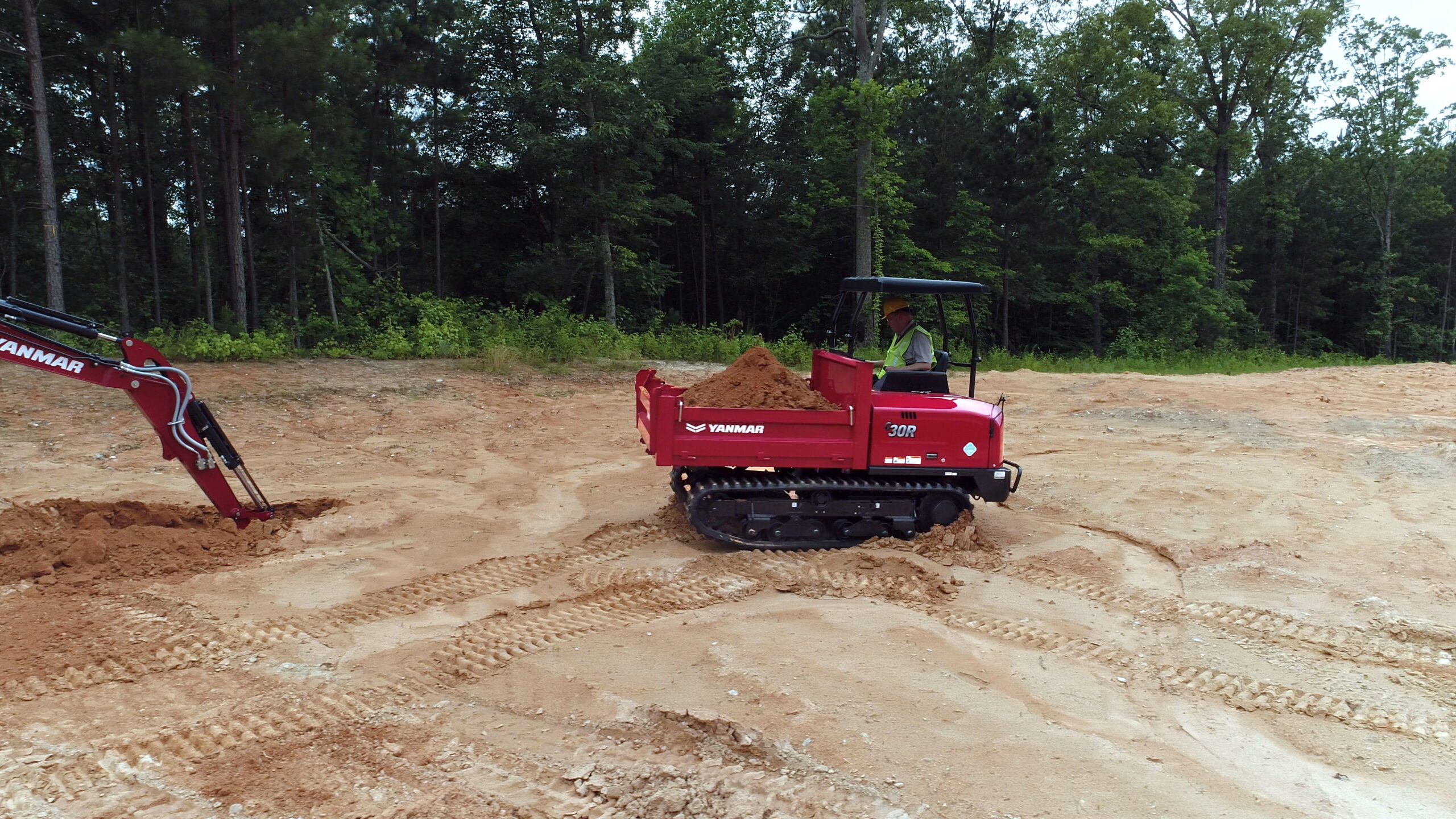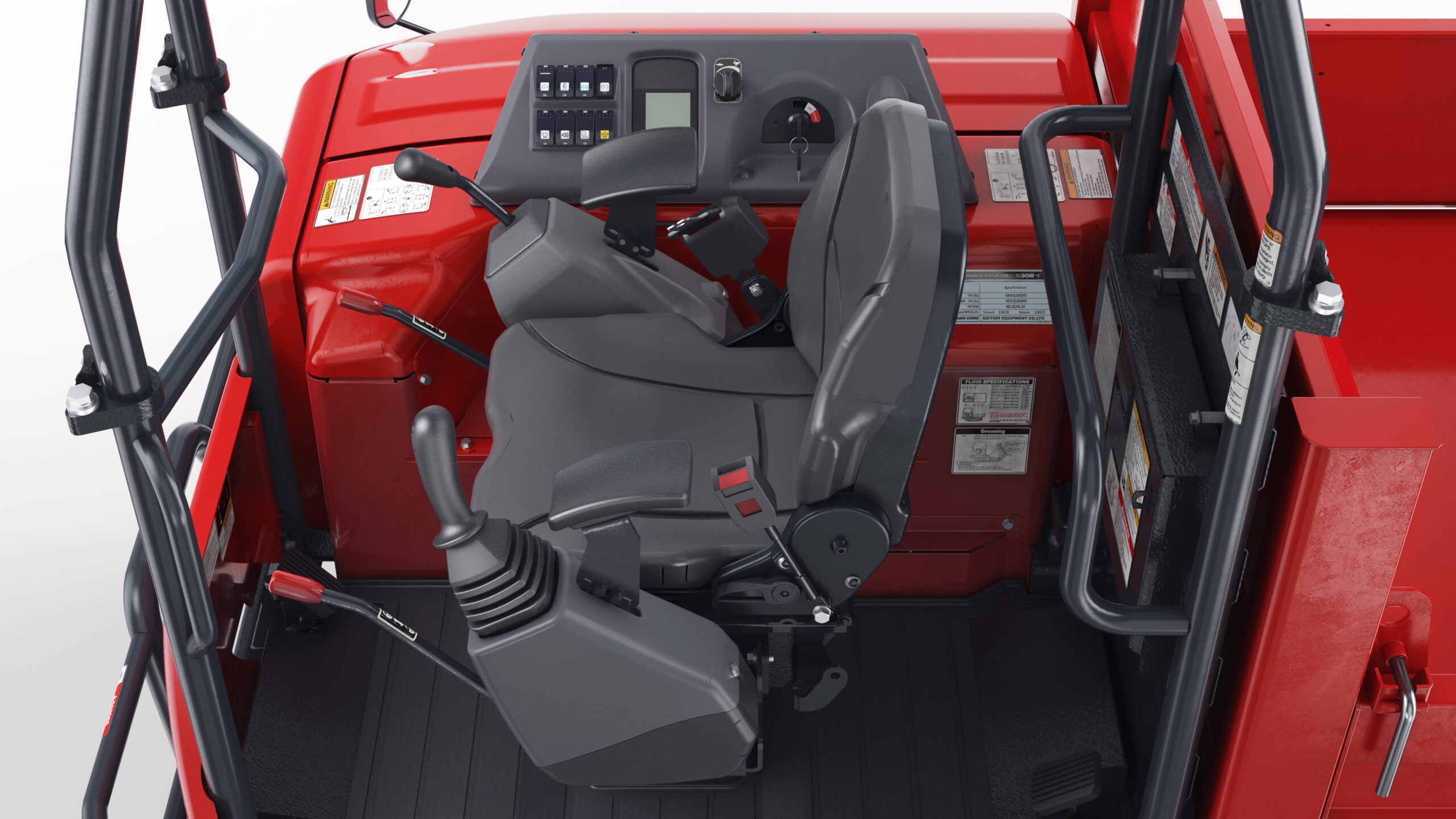 Go anywhere, dump anywhere
When you add the versatility of our swivel dump bed you gain an amazing 85-degree dump angle and the versatility of a 180-degree swivel dump platform. Not only can you travel across soft terrain where others can't, you'll always discharge the load exactly where it needs to go.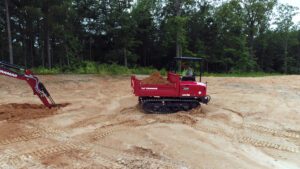 Devours work, sips fuel

Legendary Yanmar engines have an industry wide reputation for reliability and efficiency. The overachieving power of the C30R-3 is only matched by its fuel efficiency.

Smooth operator

Enjoy smooth and predictable engagement and travel, even when loaded, with our automatic 2-speed hydrostatic transmission (HST) and auto-speed shift travel system.

Certified safety protection

Keep workers safe and the jobsite rolling with the added protection of 4-pillar ROPS and accompanying FOPS canopy.

Always looking ahead

Greater safety and vision come standard with 180-degree reversible operator's seat and travel levers, so you're always seated in the direction of travel.

Get back to work quicker

Easy-to-work-on is a hallmark of Yanmar and a full-opening hood puts the most important maintenance items at your fingertips for less down time.

Built for extremes

The undercarriage of our tracked carriers is over-built to over deliver. The robust design is constructed from premium materials to withstand the harshest terrain.
Specifications
Operating Weight
Net, unloaded – Box Shape

5,843 lbs
2,650 kg

Net, unloaded – V Shape

6,317 lbs
2,865 kg
Transmission
Type

Variable Speed 2 Pump, 2 Motor Hydrostatic (HST)
2 Motor Hydrostatic (HST)
Undercarriage
Track Type

Steel-Reinforced Rubber Track
Steel-Reinforced Rubber Track

Track Width

1'1″
320 mm

Min. Ground Clearance – Bow Shape

10″
265 mm

Min. Ground Clearance – V Shape

11″
280 mm

Ground Contact Pressure – Bow Shape w/o load

4.0 PSI
27.5 kPa

Ground Contact Pressure – Bow Shape w/ load

4.3 PSI
29.8 kPa

Ground Contact Pressure – V Shape w/o Load

7.8 PSI
53.5 kPa

Ground Contact Pressure – V Shape w/load

8.1 PSI
55.7 kPa
Performance
Max. Payload – One-way Dump Type

5,512 lbs
2,500 kg

Max. Dumping Angle – One-way Dump Type

58°
58°

Max. Dumping Angle – Swivel-dump Type

85°
85°

Dump Clearance – One-way Dump Type

1'6″
455 mm

Dump Clearance – Swivel-dump Type

2'5″
730 mm

Dump Body Capacity Struck – One-way Dump Type

1.15 yd³
0.88 m³

Dump Body Capacity Heaped – Swivel-dump Type

1.47 yd³
1.13 m³

Dump Body Capacity Struck – One-way Dump Type

1.62 yd³
1.24 m³

Dump Body Capacity Heaped – Swivel-dump Style

1.96 yd³
1.50 m³

Travel Speed – Forward

Low Speed 0-3.5 mph / High Speed 0-6.8 mph
Low Speed 0-5.7 km/h / High Speed 0-11.0 km/h

Travel Speed – Reverse

Low Speed 0-3.5 mph / High Speed 0-6.8 mph
Low Speed 0-5.7 km/h / High Speed 0-11.0 km/h
View Specs & Dimensions Brochure